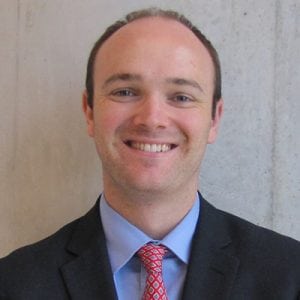 I am a general surgery resident currently dedicating two years toward research at the Wisconsin Surgical Outcomes Research Program (WiSOR) with a focus in the areas of surgical oncology and health services research. I graduated from medical school at the University of Cincinnati where I started to become involved with both basic science research and clinical research regarding surgical readmission. My current interests include surgical readmission, transitions of care, oncologic outcomes research, and cost-effectiveness studies. I was awarded a 2-year grant from the American College of Surgeons to work with my research mentor, Dr. Sharon Weber, to study the design and implementation of a post-operative transitional care protocol following complex abdominal surgery. This phone-based protocol involves a specialized nurse who follows the patient closely after discharge and is designed to prevent readmission and reduce health care utilization in the early post-operative period.
In addition, I am interested in studying oncologic outcomes using multi-institutional databases from the Central Pancreas Consortium and national databases such as the American College of Surgeon's National Cancer Database. I work with large insurance claims databases in order to derive in order study the cost associated with cancer treatment and surveillance. My long-term goals are to pursue a fellowship in surgical oncology and to continue health services research during my career.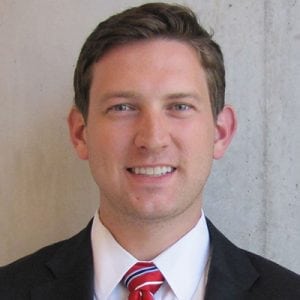 I attended The Ohio State University for my undergraduate studies, completing a degree in Biology and General Business minor. While at Ohio State, I worked as a research assistant in the Division of Cardiothoracic Surgery, contributing to research focused on the development of an ischemic heart failure model. Thereafter, I attended medical school at the University of Cincinnati College of Medicine, where my interest in surgery developed, ultimately bringing me to the University of Wisconsin for surgical training in 2014.
With two clinical years of residency completed, I am now spending two years conducting outcomes research under the mentorship of Dr. David Schneider within the Wisconsin Surgical Outcomes Research Program. Our group investigates the optimization of endocrine surgical care, utilizing large national databases as well as informatics tools. Currently, we are creating a clinical decision support tool for indeterminate thyroid nodules using informatics tools like natural language processing and machine learning. Other current work includes a project using machine learning methods to aid management of parathyroid disease, a systematic review on clinical decision support tools, and a project utilizing the HCUP national databases. In addition, I am pursuing a master's degree in Population Health through the University of Wisconsin School of Medicine and Public Health.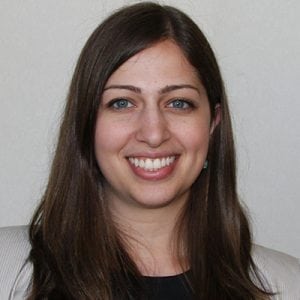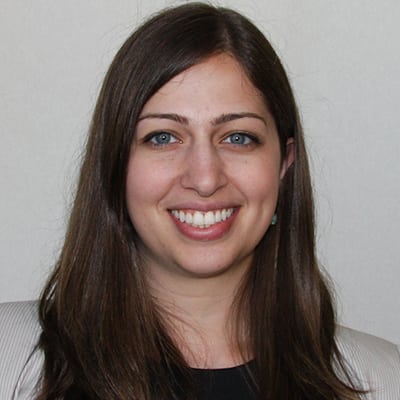 I was born and raised in Omaha, Nebraska. I left Omaha to study Biochemistry and Spanish at Saint Louis University and graduated in 2010. From there, I attended Duke University School of Medicine, where I had some fantastic research opportunities that shaped my current interest. I received the Bains Family Research Grant through the Duke Global Health Institute to support my yearlong research project in Bolivia, South America, investigating congenital transmission of Chagas disease in vector-endemic regions. In addition, I pursued my interest in translational and basic science research studying innate immune activation in transplant surgery in the laboratory of Dr. Todd Brennan at Duke. I graduated with 2015 and was fortunate to match at the University of Wisconsin for General Surgery.
My career interest is to pursue a fellowship in surgical oncology and maintain a focus on translational research with interdisciplinary collaborations. During these two dedicated research years, I am pursuing these interests under the mentorship of Dr. Emily Winslow. We are collaborating with the Departments of Radiology and Pathology to trial an MR-compatible sectioning device to improve radiologic-pathologic correlation of subcentimeter liver lesions, with the goal of improving our ability to diagnose colorectal cancer metastases with imaging.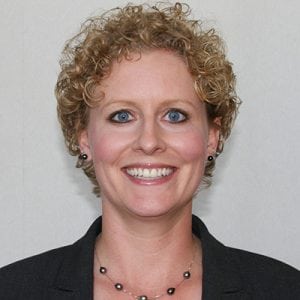 Trista Stankowski-Drengler, MD
I will be spending two dedicated research years as a WiSOR research fellow under the mentorship of Dr. Heather Neuman. I completed my undergraduate degree in Clinical Laboratory Science at the University of Wisconsin-La Crosse and my medical degree at the University of Wisconsin School of Medicine and Public Health. During medical school, I was awarded a year-long ICTR-Shapiro Research Fellowship which allowed me to participate in cancer research, focusing primarily on breast cancer outcomes and their relation to mammography and diabetes. I began general surgery residency here at the University of Wisconsin in 2015.
I chose to join Dr. Heather Neuman's research team focusing on breast cancer and melanoma outcomes as I am interested in a future career as an academic surgical oncologist. We are currently working on several projects with my primary focus being on assessing recurrence and survival outcomes of women with stage II and III breast cancer who receive neoadjuvant chemotherapy.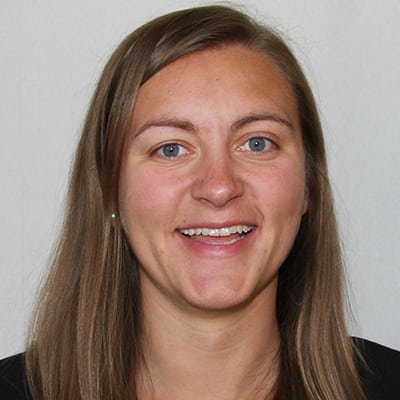 I am a General Surgery resident spending two research years with the Wisconsin Surgical Outcomes Research Program. I attended the University of Wisconsin – Madison for my undergraduate studies and majored in Biomedical Engineering. During this time I was a research assistant in a bioinspired materials lab working to create mineralized polymer scaffolds for applications in bone tissue engineering. I then attended medical school at the University of Michigan. During my time there, I studied donor kidney morphomics to predict kidney recipient outcomes as well as variations in surgical outcomes of older patients in Michigan.
I began residency in General Surgery at the University of Wisconsin in 2015. Over the next two years, I will be completing two years of surgical outcomes research under the mentorship of Dr. Caprice Greenberg. We will be studying non-technical skills of surgeons in the operating room and surgical outcomes. In addition, I am interested in using national and institutional databases for a variety of projects including studying breast cancer recurrence. During this time, I will also be pursuing a Master's degree in Population Health Sciences. My long-term career goal is to become an academic general surgeon performing health services research.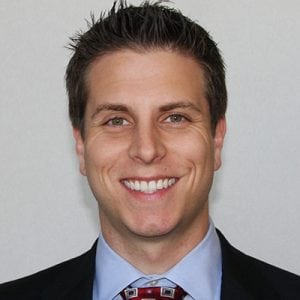 I am a general surgery resident taking two years away from clinical work for dedicated research time through WiSOR. I will be working primarily with Dr. Margaret "Gretchen" Schwarze, focusing on perioperative decision making in our elders.
I attended the University of Houston in Houston, Texas, where I obtained a degree in Health. During my undergraduate years I volunteered and ultimately worked for a local hospice and palliative care organization, prompting my interest in medicine. This was followed by medical school at the University of Texas Medical Branch in Galveston, TX, where I first became interested in health sciences research, studying outcomes in minimally invasive breast biopsy. I also developed an interest in surgery during those years, which led me to Madison in 2015 to start my general surgery residency. My current interests involve improving preoperative conversations between surgeons and patients before undergoing high-risk surgery as a way to improve patient and family outcomes, improve quality of life at the end of life, and reduce unnecessary surgery. Current projects include a multi-institution trial using a question prompt list with patients before their initial meeting with their surgeon to improve outcomes, using a novel decision tool called Best-Case/Worst-Case with trauma patients and patients facing an imminent need for dialysis, a survey project analyzing factors which contribute to surgeons performing unnecessary surgery, and developing a standardized training program for the Best-Case/Worst-Case tool. I will be gathering experience in qualitative and quantitative research methods through these projects with Dr. Schwarze and our collaborators in WiSOR. These experiences will also be supported by obtaining a certificate in the Fundamentals of Clinical Research through the UW Institute for Clinical and Translational Research.