Resident Dr. Chey Collura with faculty member Dr. Amy Liepert attending a Hill Visit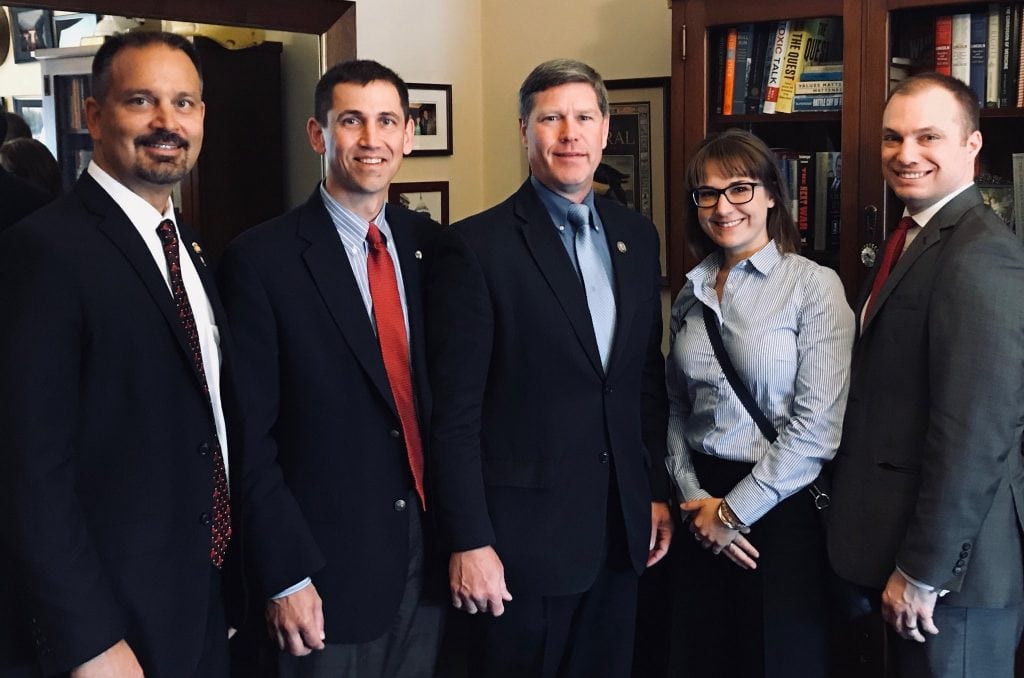 Fourth year general surgery resident Dr. Chey Collura recently won a scholarship to attend the 7th Annual College of Surgeons Leadership and Advocacy Summit in Washington DC. Dr. Collura was one of two residents chosen to attend from the state of Wisconsin.
"Attending the American College of Surgeon's Leadership and Advocacy Summit was an entirely new aspect of surgical training," Collura said.
The conference culminated in "Hill Visits" in which he and other physicians visited the legislative offices held by Wisconsin Senators and Representatives. This competitive scholarship is supported by the American College of Surgeons and the Wisconsin Surgical Society.
"Attending the Summit allowed me to experience our national surgical camaraderie, a powerful collective undertone that permeates the daily practice of medicine and turns individual experiences into organizational platforms for change resulting in improved patient care," Collura said.
Congratulations on this great educational experience, Dr. Collura!