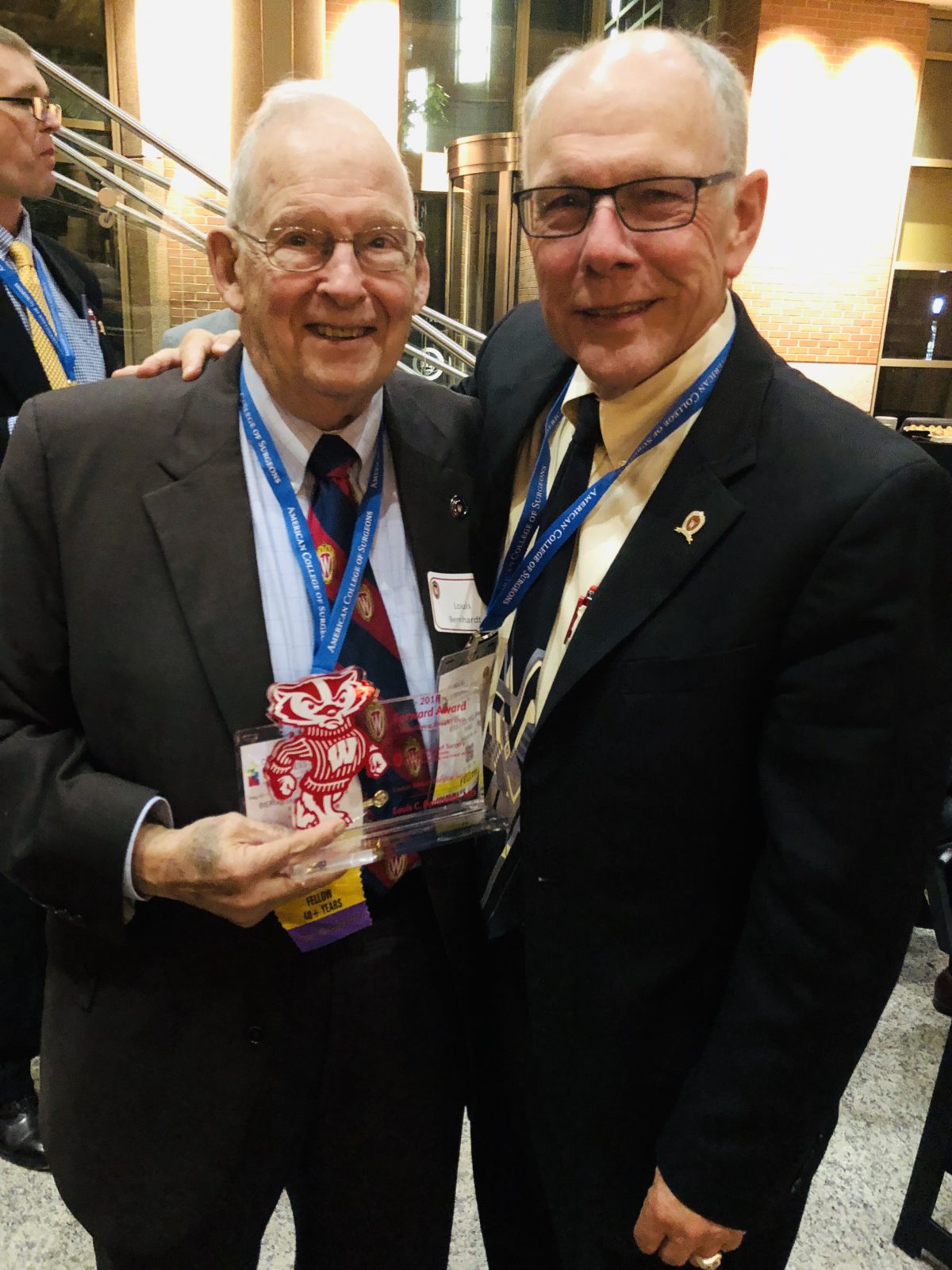 Every year we honor our talented alumni moving surgery forward by presenting one special alumni with the Forward Award, which acknowledges outstanding alumni contributions by current or former residents, faculty, and fellows of the Department of Surgery.
We're proud to announce the 2018 Forward Award Winner: Louis Bernhardt, MD.
Dr. Bernhardt, who served the Madison community for over 30 years as a cardiothoracic surgeon and educator, is renowned for his ability to teach. Dr. Bernhardt completed both his medical degree and thoracic surgery residency at University of Wisconsin, and was a faculty member for two years. Though he joined the Dean Clinic in 1971, Dr. Bernhardt has remained an active educational partner in the Department for decades.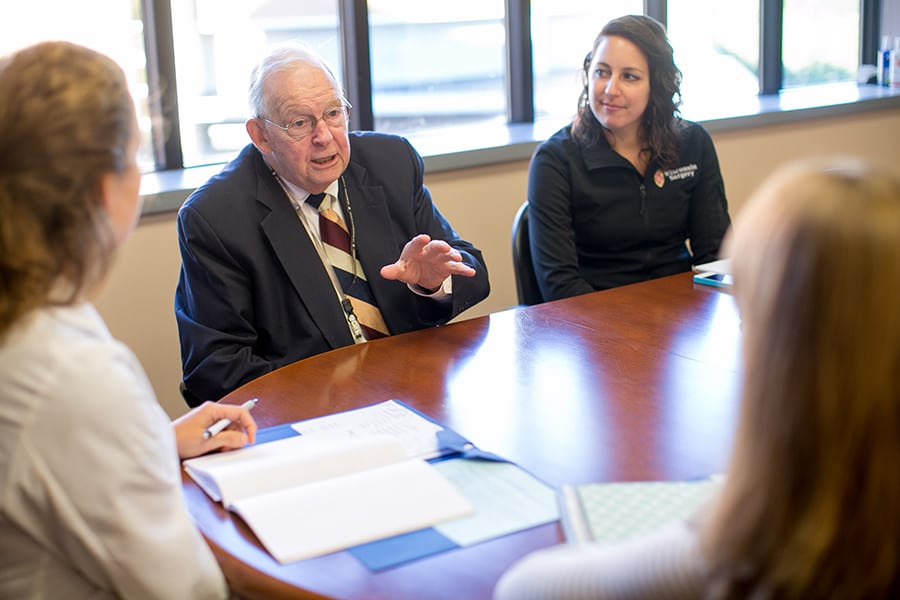 "I propose it highly likely that no single person has impacted the training of residents and students more over such a longer period of time than Lou," Dr. Sharon Weber said. "Lou has trained generations of UW residents and continues to train residents and students despite the fact that he just turned 80!!"
Dr. Bernhardt has served as President of the Wisconsin Surgical Society, Wisconsin Chapter of the American College of Surgeons, and the Madison Surgical Society.
Congratulations on this well-deserved award, Dr. Bernhardt!