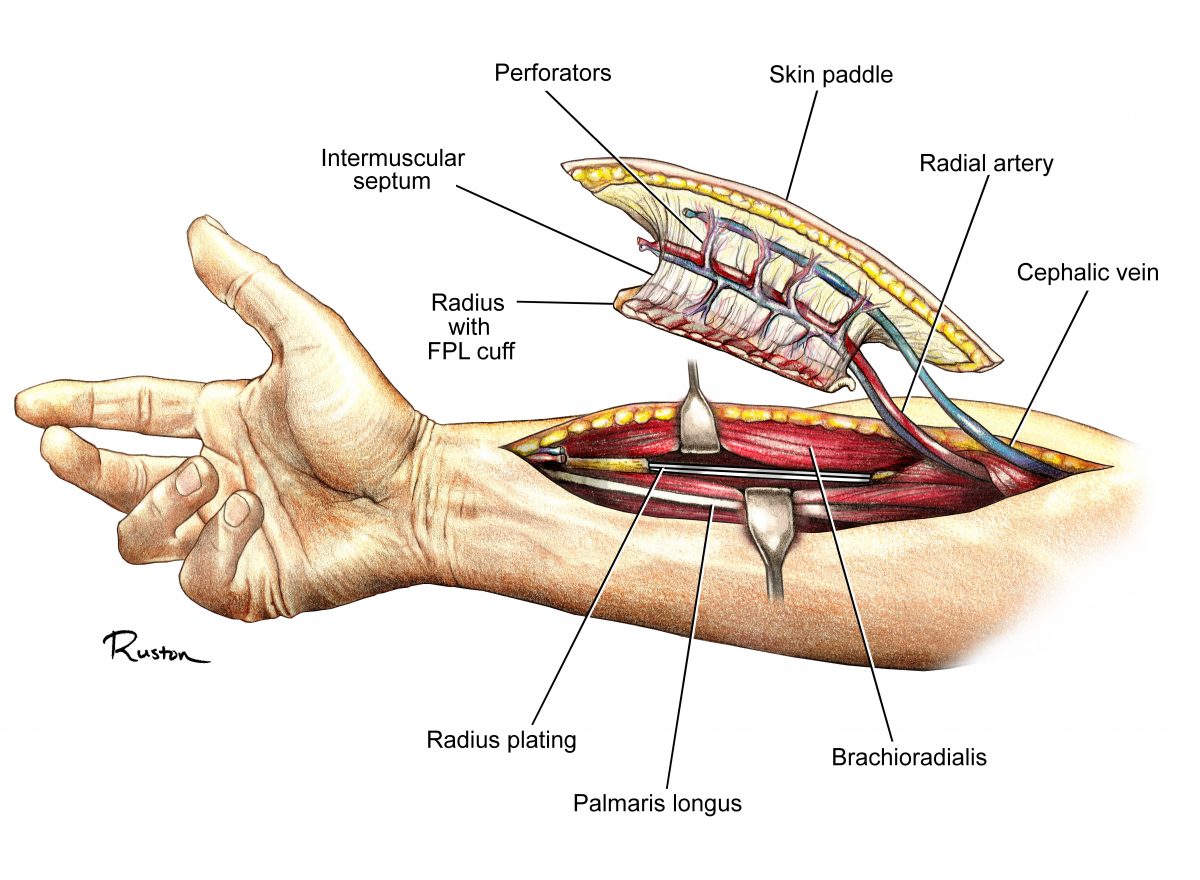 Dr. Sanchez's illustration of an osteocutaneous radial free forearm flap from "Reconstruction of Alveolar Ridge and Retromolar Trigone Composite Defects with the Osteocutaneous Radial Forearm Snake Flap: A Report of Three Cases."  submitted to Microsurgery in 2018.
When you attend a presentation from plastic surgery resident Ruston Sanchez, MD, you won't be seeing the normal stock photos and clipart. Dr. Sanchez, a fifth-year plastic surgery resident, is a talented medical illustrator, and uses his skills in fine arts to illustrate images for residents and his attendings.
"Plastic and reconstructive surgery is a unique specialty where visualization is paramount to understanding both pathophysiology and surgical management," said Dr. Sanchez.
Dr. Sanchez began as a fine art major at Louisiana State University, but switched majors to biology to pursue a career in medicine. While attending medical school in New Orleans at LSU Health Sciences Center he worked on several plastic surgery cadaver studies with his older brother, a UTMB plastic surgery resident at that time. When the journals required figures for publication, without additional funding, Dr. Sanchez published his own illustrations.
"I've always loved anatomy and knew I wanted to pursue surgery early on, but it was my work dissecting and sketching all those cadavers as a medical student that kick-started my work in medical illustration and ultimately sparked my interest in plastic surgery," he said.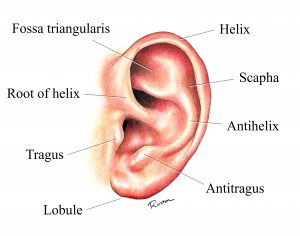 Dr. Sanchez matched as a resident with UW Plastic and Reconstructive Surgery in 2014, and has never put down his pencil. Today, Dr. Sanchez estimates he's published more than 50 original illustrations in various scientific journals, books, and online.
Dr. Sanchez said he's thankful to other residents and attendings who have involved him in their projects.
"One of the more rewarding parts of doing medical illustrations is being able to form relationships with some of the staff, particularly early on when I was a junior resident," he said.
He finds inspiration in the classic work of Dr. Frank Netter, perhaps the best-known medical illustrator of the twentieth century. Like Dr. Netter, Dr. Sanchez combines fine art training with a doctor's perspective.
In contrast to the original anatomic drawings of Da Vinci and Vesalius, most professional medical illustrators today produce graphic art. However, Dr. Sanchez still creates mainly hand drawn compositions.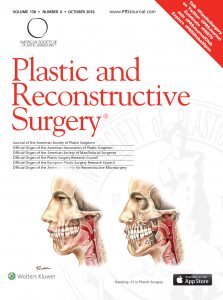 "While I use graphic design for simple projects, for involved medical illustrations, I stick with old-fashioned studio art. My techniques have evolved throughout residency. I start with multiple pencil sketches to study the anatomy from different angles, and eventually use graphite, pen, and wax colored pencil mediums for the final composition," said Dr. Sanchez. "For complicated figures, I'll often separately illustrate the bones, muscles, vessels, nerves, skin and surgical instruments. I then layer these graphically to create the illusion that you're looking through the body."
Not only are the mediums of medical illustration evolving, but so are its roles in publishing. Once, images would simply accompany a printed journal. Now, they can suffice as an abstract. In July 2016, Annals of Surgery introduced visual abstracts for social media. Dozens of journals and institutions now use visual abstracts, with a few, such as Stroke and Journal of American College of Cardiology, requiring them.
The need for effective visual communication remains central not only for medical education, but also patient education.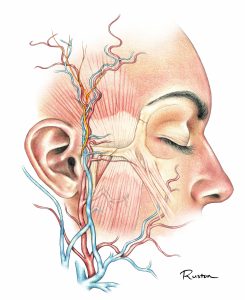 "As surgeons we speak a lot of medical jargon to our patients which can be difficult to grasp. However, sit down and take them through a simple drawing, or handout, and it's amazing to see how much better patients comprehend their surgical plan," said Dr. Sanchez. "And I think that process can be very powerful. Its time invested with the patient that gives them a take home educational reference. In the age of the internet, with a million confusing images a Google search away, I think this can help with anxiety. Additionally, anything to better educate a patient allows them to give more informed consent."
Dr. Sanchez is planning to use the topic as his Grand Rounds talk in his chief year. After finishing his residency at UW in 2020, he plans to return to his hometown of Baton Rouge and go into practice with his brother. Until then, he will be here working with patients and colleagues. And drawing.