On July 30, 2021, the high school research interns of the Surgery Clinical Research Continuum presented their group and individual projects to a virtual audience.
Divided into two teams of six, the 12 high school students studied the inconsistencies of Entrustable Professional Activity (EPA) reports and the definitions and barriers of high quality care for patients with rectal cancer, respectively.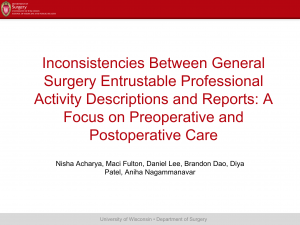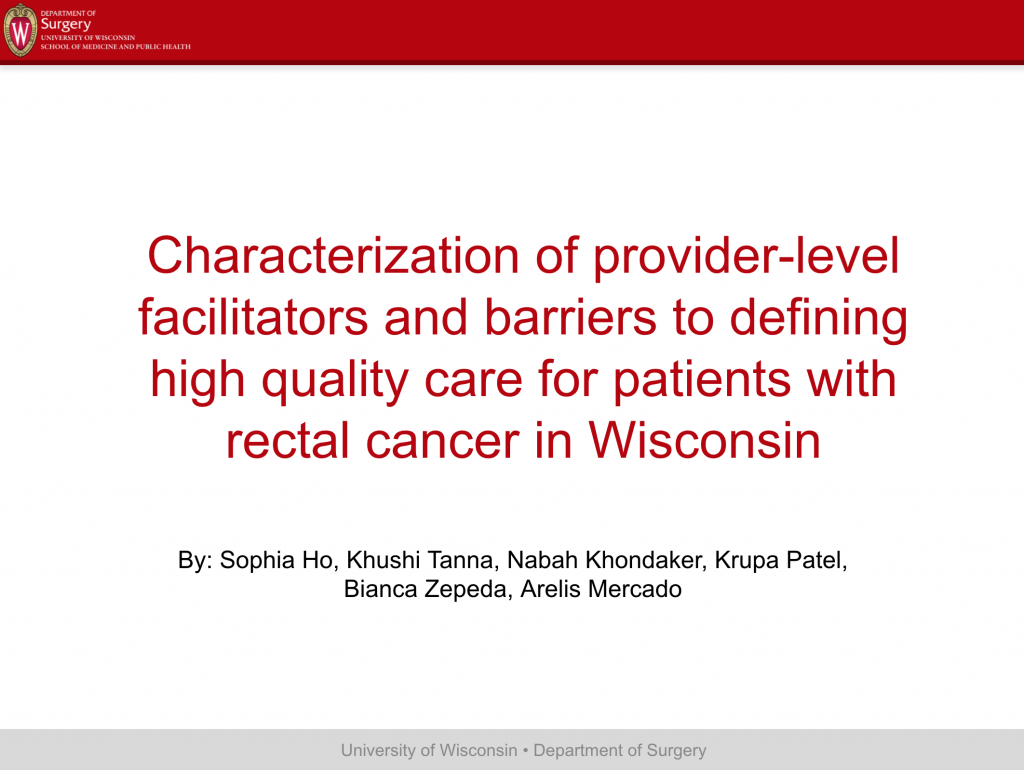 Over the course of the summer, the whole team also saw guest speakers from the Department of Surgery, including Stephanie Savage, MD, MS, Katherine Gast, MD, MS, William Hartman, MD, PhD, and others. Students often cited these guest presentations as their highlights of the program, enjoying the chance to learn the intricacies of each speakers' work, from gender reassignment to improving obesity care access.
All 12 students were matched with a mentor, as well, from whom they learned more about the medical field, finding passions within specific practices, and more. Participating mentors included Adam Brinkman, MD, FACS, FAAP, Amber Shada, MD, FACS, and other Department of Surgery practicing faculty. In addition, each student presented their findings on an individualized clinical research project; topics ranged from oncology to gastroesophageal reflux disease (GERD) to cleft lip and palate.
Students participated virtually, attending the program from as close by as Middleton, Wisconsin, to as far out as Tallahassee, Florida. The program served as a learning experience for rising seniors, entering their final year of high school, in addition to two recent high school grads who will be starting college next month.
The Surgery Clinical Research Continuum is hosted and supported by the Department of Surgery, in addition to support by the Doris Duke Charitable Foundation.