This winter, we are welcoming two new faculty members to Wisconsin Surgery! Both of them are very familiar with Wisconsin, having lived in the Dairy State in the past, and they both bring national and global experiences back home. Learn more about them below.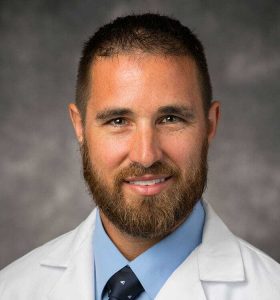 Ryan M. Juza, MD, comes to us from Cleveland, OH, where he was Assistant Professor and Associate Program Director at University Hospitals. Now, based at University Hospital in Madison, Dr. Juza will be an assistant professor specializing in abdominal wall surgery through the Division of Minimally Invasive Surgery as he helps develop our hernia program. Dr. Juza is both a Wisconsin native and a Big Ten alum: after completing his MD at the Medical College of Wisconsin, he completed his residency and a fellowship at Penn State University at Hershey, PA.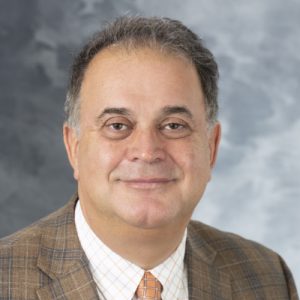 Chris Rokkas, MD, PhD, MPH, joins Wisconsin Surgery as a professor and as Chief of Adult Cardiac Surgery in the Division of Cardiothoracic Surgery based at University Hospital. Dr. Rokkas was formerly Chief of Cardiothoracic Surgery at the University of Vermont as the Frank P. Ittleman Chair. Before that, he was a professor and served as the Interim Chief of Adult Cardiac Surgery at the Medical College of Wisconsin in Milwaukee, where he also completed his MPH. For many years, Dr. Rokkas lived in Athens, Greece, where he both completed his MD and taught as an assistant professor. He completed his residency primarily at Washington University in St. Louis, MO, along with the State University of New York in Syracuse, NY, and the Medical College of Wisconsin in Milwaukee.
Congratulations to both Dr. Juza and Dr. Rokkas on joining us to move surgery forward!