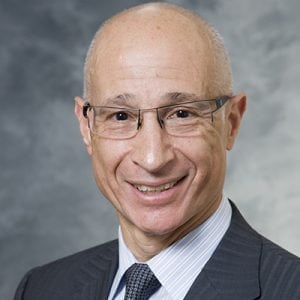 University of Wisconsin Department of Surgery faculty member Anthony D'Alessandro, MD, was honored with the Association of Organ Procurement Organizations' (AOPO) Lifetime Achievement Award at their 2022 Annual Meeting in Phoenix, AZ, this past June.
This prestigious award recognizes Dr. D'Alessadro's nearly 40-year career as a transplant surgery educator, advocate, and provider. His tenure includes roles such as Director of the UW Health Pediatric Liver Transplant Program and his current role as Medical Director for UW Organ and Tissue Donation (OTD), alongside AOPO-specific roles such as Primary External Liaison to the American Society of Anesthesiology.
"I am humbled by this award, which came as a complete surprise, and I am grateful for those who nominated me for this award," Dr. D'Alessandro said. "More importantly, this award validates the work that we all do collectively on behalf of donor families at the OTD and…at our Transplant Center."
The AOPO press release said recipients are picked for their "demonstrated dedication and service to the industry over the course of their career."
"Dr. D'Alessandro has had an impactful history with organ donation," the release continued. "[He] has been a critical member of nearly all formative national committees and councils that develop and advance the goals and ideals of organ donation."
Dr. D'Alessandro's award is especially notable because it is rare for the AOPO to recognize a physician in this capacity. His fellow Lifetime Achievement Award recipients in June were Anne Kowalczyk, Chief Financial Officer (CFO) for Gift of Life Michigan, and Tracy Schmidt, President and CEO of DonorConnect.