It is with deep sadness that we announce the passing of Hans Sollinger, MD, PhD, FACS, on May 15, 2023. He was 76 years old.
Dr. Sollinger received his M.D. and Ph.D. degrees from the University of Munich in 1974 and 1975 with Summa cum Laude. His transplant surgical service at the University of Wisconsin spanned 40 years. He completed his surgical residency in 1980 and was hired by Dr. Folkert Belzer to join the faculty immediately following his training. He served as Chair of the Division of Transplantation from 1995 to 2009.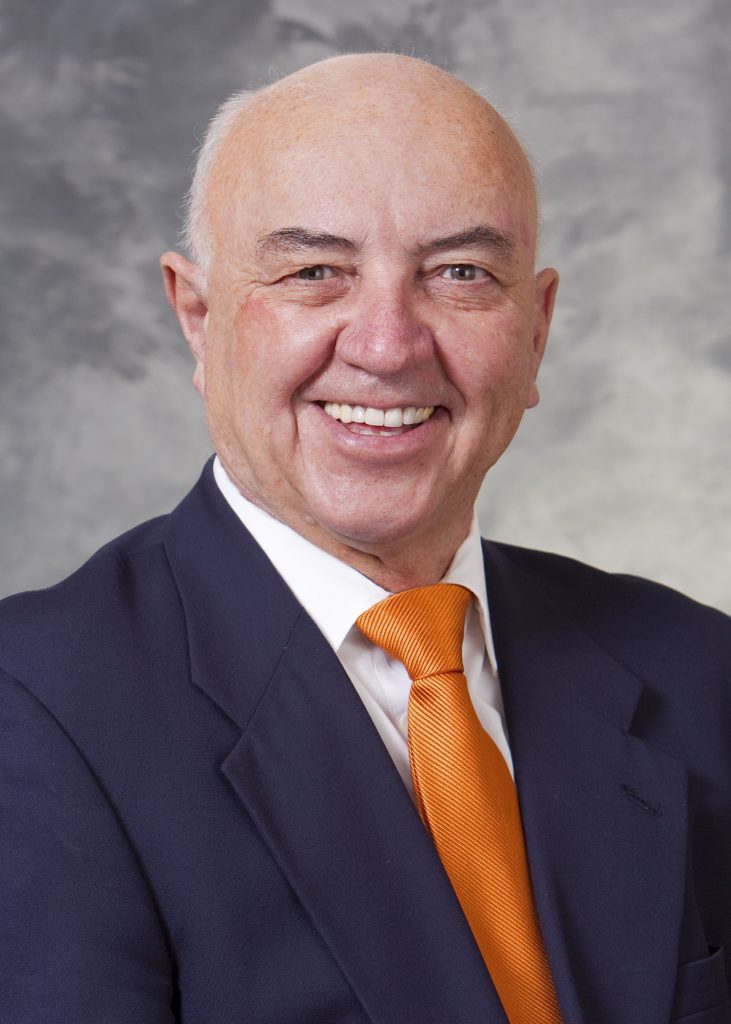 In 1996, Dr. Sollinger was elected President of the American Society of Transplant Surgeons (ASTS), and in 1997, President of the International Society for Organ Donation and Procurement. He was a member of the National Institutes of Health Surgery, Anesthesiology and Trauma Study Section from 1994-1997. In 2001, he was appointed by Tommy Thompson, Secretary of the Department of Health and Human Services, to a four-year term as a member of the Advisory Committee on Organ Transplantation, during which time he served one year as Chair of the Committee.
Dr. Sollinger was the recipient of the American Society of Transplantation Mentoring Award in 2010, the American Society of Transplant Surgeons Francis Moore Excellence in Mentorship in Transplantation Surgery Award in 2011, and the Transplantation Society-Roche Award for Outstanding Achievement in Transplantation Science (Clinical) in 2012. He received the prestigious ASTS Pioneer Award in 2019. Other honors include membership in the Wisconsin Academy of Arts and Sciences, first Honorary Member of the German Society for Transplantation, and the Alumni Distinction Award from the University of Wisconsin.
Dr. Sollinger's contributions to the field of transplantation are numerous. He pioneered the introduction of bladder drainage for pancreas transplantation. He played the pivotal role in the preclinical and clinical development of mycophenolate mofetil, an immunosuppressive drug aimed at decreasing rates of organ rejection. He was the first surgeon to use the UW solution for pancreas preservation and the first surgeon to perform 1,000 simultaneous kidney-pancreas transplants. Later in his career, he led efforts in diagnosing and performing therapeutic kidney auto-transplantation for patients with Loin Pain Hematuria Syndrome.
He was deeply devoted to the well-being of his patients to bring them a better life through transplantation. The accolades he received from his patients for his compassionate care were equally strong.
For the past 20 years, Dr. Sollinger's research interests have been focused on gene therapy for type 1 diabetes and the prevention of fibrosis after transplantation. Toward the end of his career, Dr. Sollinger's laboratory demonstrated for the first time perfect glucose control in diabetic animals treated with gene therapy.
Aside from his long list of academic and leadership accomplishments, Dr. Sollinger remained passionate and committed to the training of future transplant surgeons. During his tenure at the University of Wisconsin, he developed and sustained one of the premier transplant surgery fellowship training programs in the country that began in 1984. Throughout his career, he trained 59 transplant surgical fellows, several of whom have become impactful leaders in academic transplant surgery. In addition, many of the fellows became some of his closest friends. His daughters recall how the fellows that he trained seemed like family growing up as he would speak of them so often.
Dr. Sollinger will be greatly missed and his accomplishments and legacy forever remembered.