Earlier this year, the University of Wisconsin Department of Surgery hosted its 14th annual research summit on campus. This year's theme was Research Summit 2023: Adventures in Research, and featured keynote speaker Oluwadamilola "Lola" Fayanju, MD, MA, MPHS, from the University of Pennsylvania, and Brian Pogue, PhD, from the University of Wisconsin's Department of Medical Physics.
As part of the summit, the department bestows several awards to recognize excellence in posters and presentations. The 2023 award winners are as follows:
Best Basic Science/Translational Research Oral Presentation: Heather Jennings
Best Clinical/Outcomes Research Oral Presentation: Clayton Marcinak, MD; Karlie Haug, MD
Best Education Research Oral Presentation: Karina Melendez
We also hold friendly competitions for the Best Surgery Science Image and the Best Visual Abstract, voted on by department members during the summit. Get a glimpse of the finalists and winners below. And for a complete overview, check out the 2023 Research Summit Program Book.
---
Best Surgery Science Image
First Place:
Half-Born; Ex-Utero Intrapartum Treatment by Inna Lobeck, Michael Puricelli, and Michael Beninati

Ex-Utero Intrapartum Treatment (EXIT) is a delivery option for infants with high risk of cardiorespiratory compromise and death at birth. During an EXIT, the fetus is partially delivered and airway is obtained, mass resected or cannulation for ECMO is performed while maintaining the fetus attached to the placenta and partially in-utero prior to full delivery. This image was taken intraoperatively and depicts an EXIT procedure bringing a fetus into the world with a stable airway who may not have survived otherwise. After several attempts, an endotracheal tube was passed over a naked scope to secure the airway. EXIT is an extremely rare procedure with little agreement in the Fetal community on true indications, timing and technique. Thus, any experience in EXIT is a significant contribution to the field, specifically one such as this with a favorable outcome.
Runner Up:
Dual L1/K14 Immunofluorescence in MmuPV1-infected Mouse Cervical Epithelium by Laura Gunder and Evie Carchman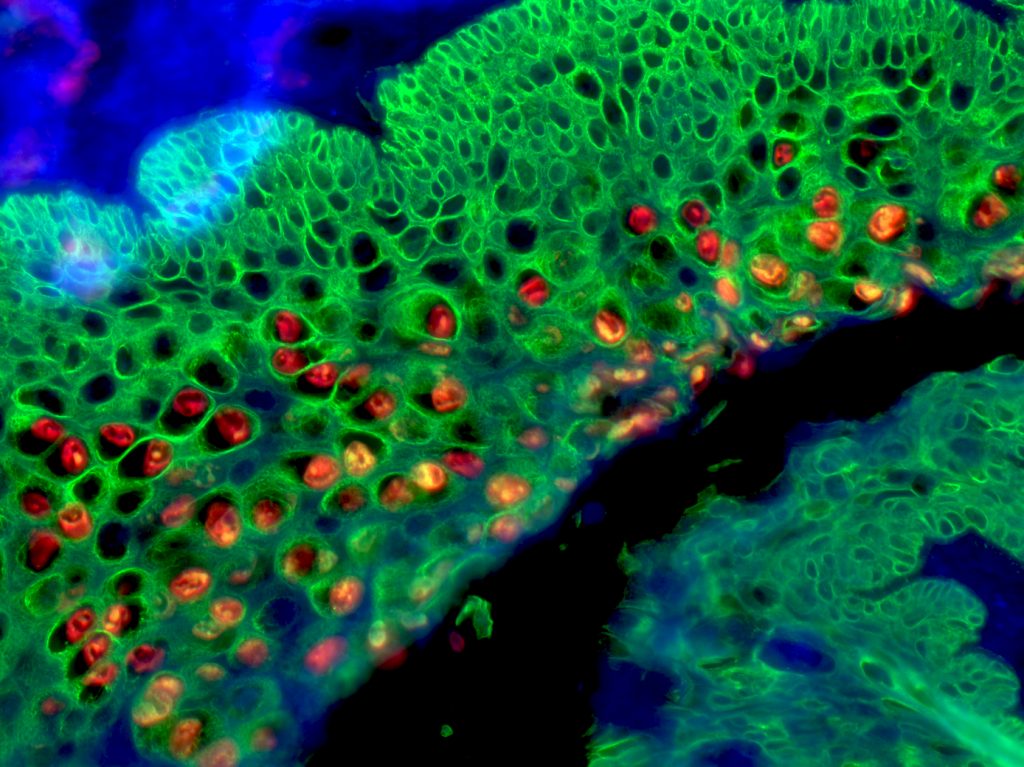 This is a section of fixed tissue from an immunocompromised NOD SCID gamma mouse infected with mouse papillomavirus (MmuPV1) in the cervicovaginal canal. Dual L1/K14 tyramide signal amplification (TSA) immunofluorescence was performed: L1 stained red and Keratin14 stained in green. The image was taken using a Zeiss Axio Imager M2 imaging system. This stain allows for visualization of productive virus in tissue.
Runner Up:
When Science Meets Mindfulness — My Approach Towards Productive Research by Ligi Milesh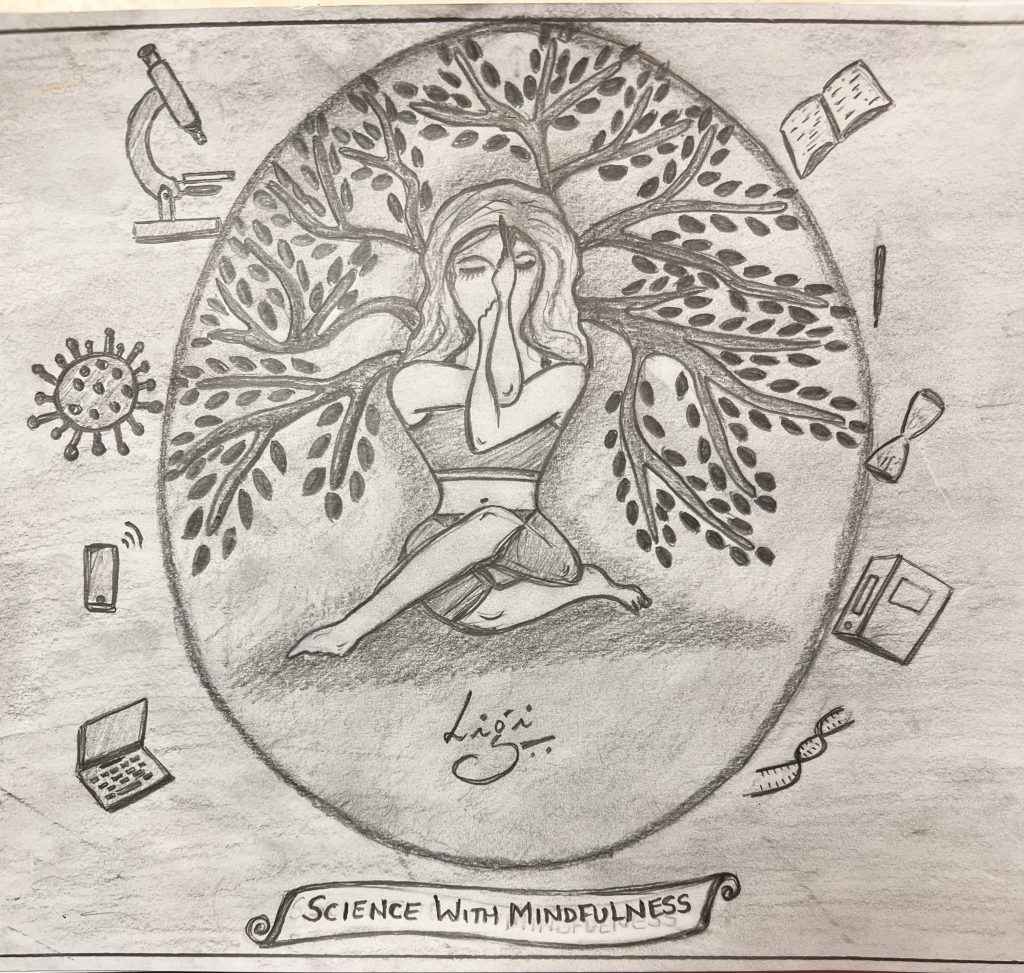 The image depicts my approach towards productive research by taming my mind to focus on what's happening in the present moment. It typically involves directing our awareness to our breath, our thoughts, the physical sensations in our body and the feelings that we are experiencing with focus on mind and body integration causing downstream effects throughout the body.
---
Best Visual Abstract
First Place: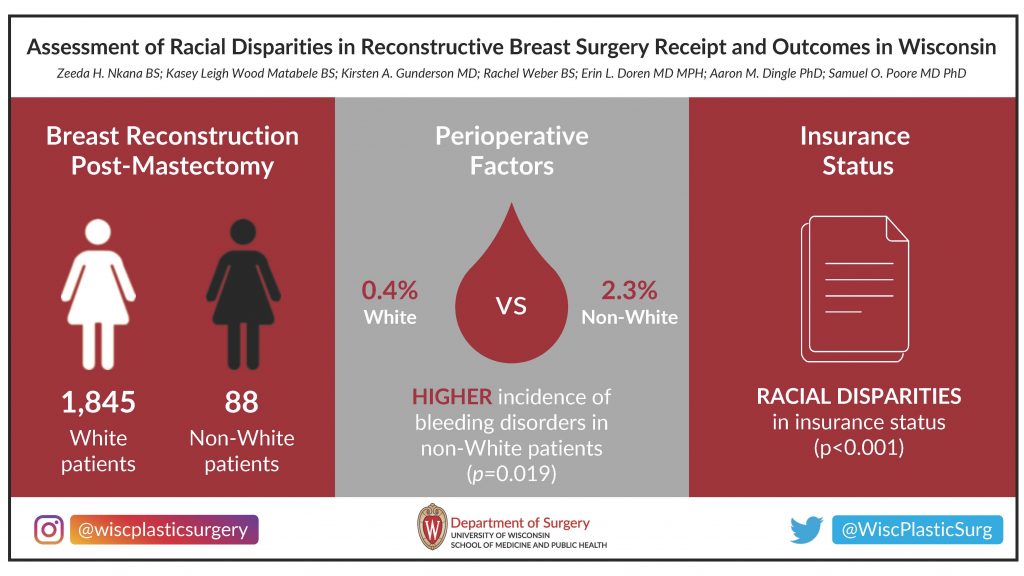 Runner Up: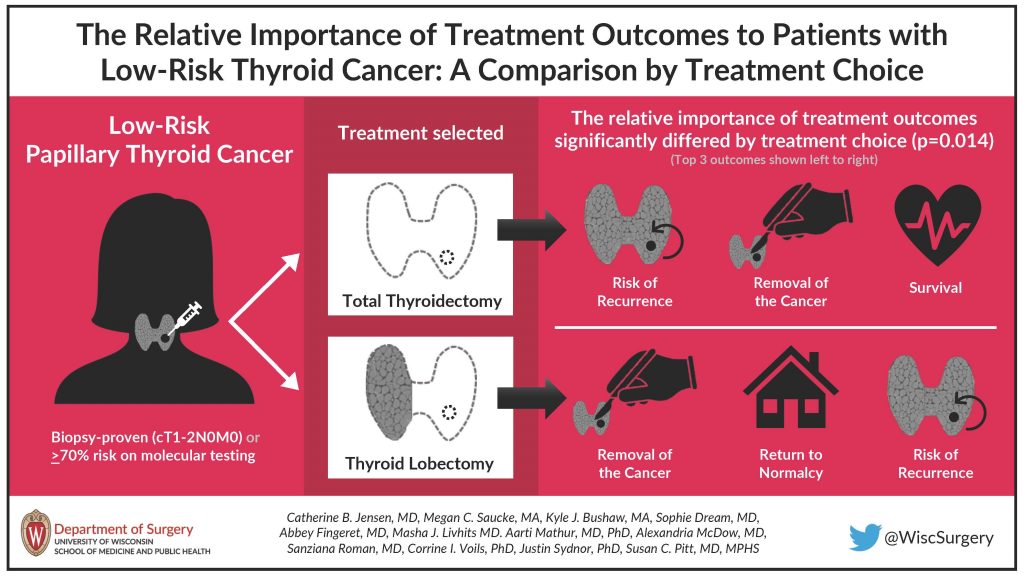 Runner Up: