Julia Berian, MD, MS, assistant professor in the Division of Colorectal Surgery, recently won a five-year, $952,000 career development award from the National Institute of Aging in the National Institutes of Health.
Dr. Berian's research will focus on improving the care of older adults before, during, and after surgery. Older adults often experience major complications, functional impairment, cognitive decline, and an increased risk of death after surgery.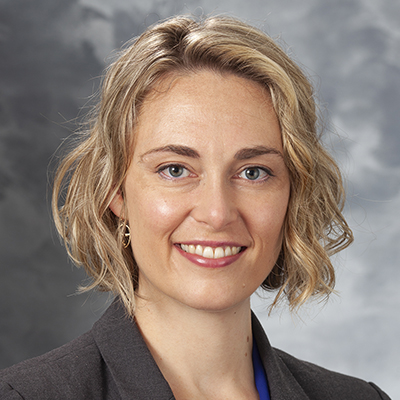 However, there is evidence that performing a comprehensive geriatric assessment before surgery can improve outcomes for older adults after their surgery. These assessments evaluate an older patient's abilities and limitations from a medical, psychological/social, and functional standpoint so a plan can be developed for their treatment and follow-up. The problem is that these assessments are not regularly done and, if they are done, sometimes they are not done properly.
To address this problem, Dr. Berian will study comprehensive geriatric assessments as they are done in real-time to identify both helps and hindrances to completing the assessments effectively. She plans to look at the process from the perspectives of patients and their caregivers as well as healthcare providers, redesigning comprehensive geriatric assessments as needed to make them easier to use.
"Geriatric assessments are a great starting point in improving care for older patients," Dr. Berian said. "I'm hoping to keep moving surgery forward by analyzing how these specialized assessments are completed and how to improve them."