Congratulations to Hau Le, MD, FACS, FAAP, in the Division of Pediatric Surgery, who recently received a one-year, $20,000 Robert Draper Technology Innovation Fund award from UW's Discovery to Product (D2P).
Dr. Le's project will focus on a potentially innovative treatment for various solid cancers such as breast, lung, prostate, and colorectal cancer based on a novel technology called Cold Atmospheric Plasma (CAP). Dr. Le and his colleagues at the College of Engineering helped optimize CAP and then tested it two forms of cancer: neuroblastoma, which is a rare solid pediatric cancer with a poor overall outcome, and glioblastoma, which is an aggressive form of brain cancer with an even worse long-term survival.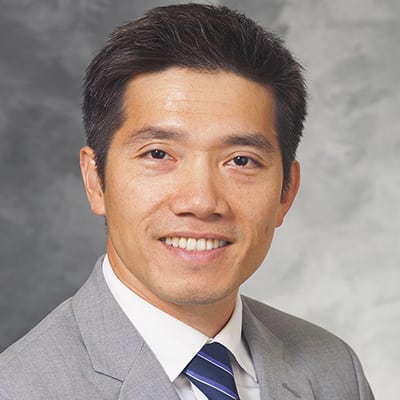 The project, which originally saw Dr. Le collaborating with Peiman Hematti, MD, formerly of the University of Wisconsin Department of Medicine's Division of Hematology, Medical Oncology, and Palliative Care, sought to develop an innovative method to deliver CAP to distant sites in the body and found that their method was effective at killing cancer cells, but did not visibly harm non-cancerous cells. Based on these promising results, Dr. Le's team will use the new award from D2P to determine if their CAP-based delivery system would be as effective in killing cancer cells of the four most common types of solid tumors, those of the breast, lung, prostate, and colon. Ultimately, the results of this study may be used to support further work to license this treatment method and to fully develop and test the effectiveness and the safety of CAP-based technology as a treatment for all solid cancers.
"Dr. Hematti and I built a great foundation before he moved on from his role at UW," Dr. Le said. "With this D2P award, my team and I are ready to continue pushing our treatment further."
Discovery to Product awards support research activities that are needed to take pioneering inventions to the stage of patent and licensing. To date, D2P has helped launch or grow more than 100 startups.