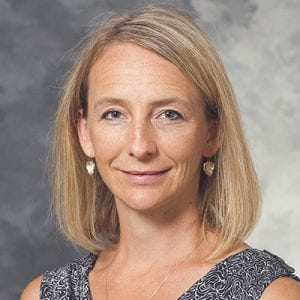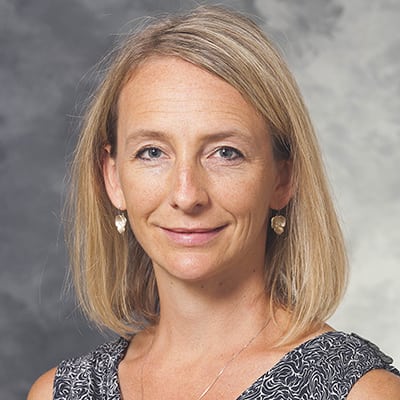 In June 2022, Angela Gibson, MD, PhD, associate professor in the Division of Acute Care and Regional General Surgery, received a grant from the federal National Institute of General Medical Sciences to test new methods for surgeons to better identify dead tissue when treating burn injuries. The project was using a special microscope that her team had developed in-house to detect a medical dye that glows a different color depending on whether the burned tissue is dead or alive. That glow would then guide a burn surgeon to dead tissue that needs to be removed from a wound versus tissue that was still alive and could recover. But several months into the project, Gibson and her team determined that their in-house microscope wasn't ideal. "We had pieced together multiple refurbished parts to create a microscope that could image the fluorescence in the tissue," Gibson explained. "However, we then had to use a different microscope to view other aspects of the tissue."
Working with partners at OnLume Surgical, a Madison-based medical device company that specializes in surgical imaging technology, Gibson identified a sophisticated near infrared microscope that would meet her project's needs and that had a number of enhanced features, including a special type of lens, a larger field of view, and a high-power LED illumination system. With a $200,000 price tag, however, Gibson's grant budget could not afford the cost of the new microscope.
After approaching the National Institute of General Medical Sciences to describe the importance of this new equipment, Gibson learned this past July that the federal agency would provide her with the additional funding she needed. "The supplemental funds will allow us to upgrade our current technology. The near infrared microscope will do all of the imaging in one device, which improves the precision of fluorescence signal localization. This, in turn, enhances our ability to understand how the dye can improve burn care," Gibson said, which could benefit the nearly 500,000 people who experience a burn injury every year.