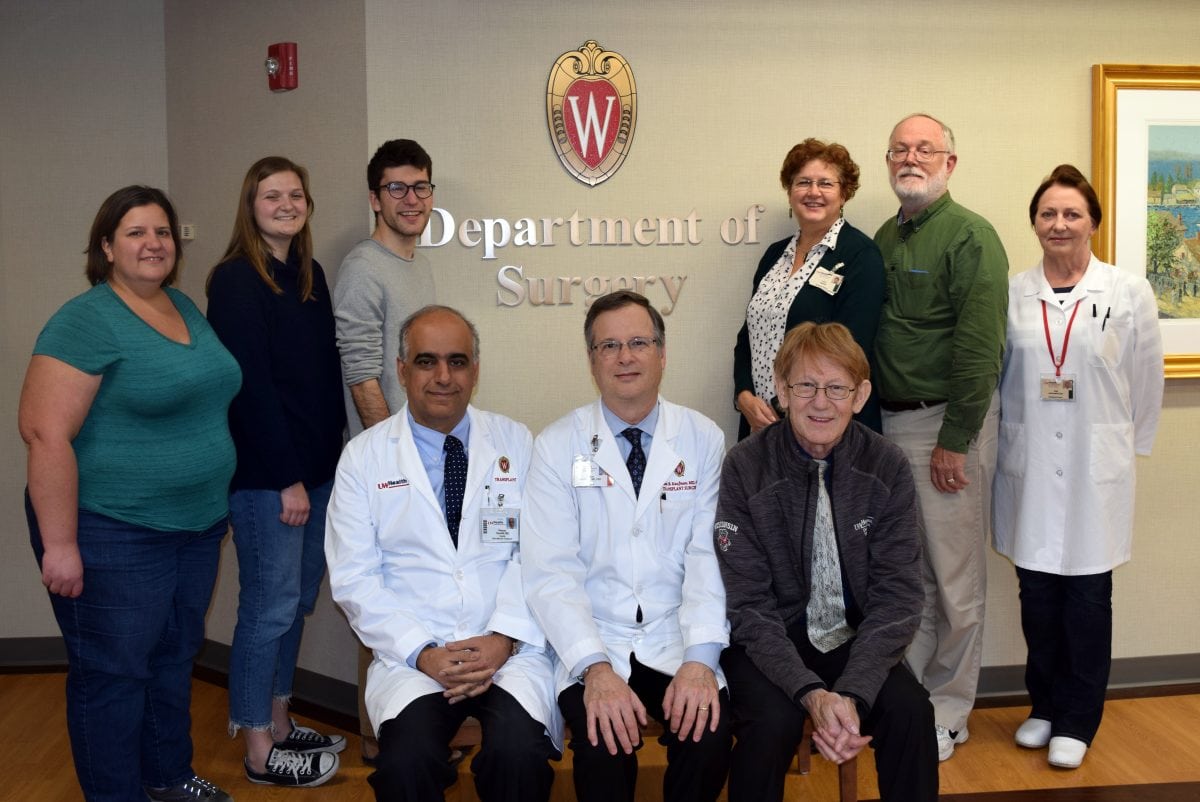 Back row: Jen Post, Meg Gibson, Ricky Jodts, Lynn Haynes, W. John Haynes, Ewa Jankowska-Gan
Front Row: Peiman Hematti, Dixon Kaufman, Will Burlingham
The focus of the research in Dixon Kaufman's lab is to create conditions for kidney transplant tolerance, that is, long-term acceptance of mismatched grafts without the need for immunosuppressive medications. The drug-based therapies currently used to prevent rejection are associated with deleterious side effects including infection, metabolic disorders and other toxicities. There are, however, opportunities to utilize several immune tolerance mechanisms to overcome these challenges. One promising approach is the establishment of a stable mixed chimerism. The Kaufman lab has developed a model of renal transplantation and donor hematopoietic cell infusion in the rhesus macaque to create conditions for mixed chimerism and drug free acceptance of the renal transplant. To date, animals with even temporary mixed chimerism have been successfully weaned of immunosuppression for as long as 3-years without kidney allograft rejection.
Ongoing research includes:
Introduction of adjuvant early treatments to decrease host antibody responses to the transplant to increase the frequency and duration of the mixed chimerism
Introduction of additional cell products to enhance engraftment including the development of myeloid derived suppressor cells from iPSC (with the Igor Sluvkin lab).
Progression to utilization of bone marrow as a source of donor cells to allow the treatment to be applicable to deceased donor transplant recipients
Monitoring the development of suppressive capacity of myeloid cells in response to the unique induction treatments (with Sam Strober at Stanford)
Monitoring donor antigen acquisition (cross-dressing) and extracellular vesicles and their impact on establishment or maintenance of tolerance (with Will Burlingham lab)
Additionally, evolution of this large animal pre-transplant study into a pilot study in humans is underway.