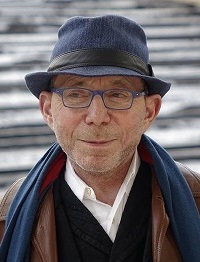 Mark Fischer lived a big life. A Boston-native, Mark was internationally renowned for his expertise in copyright law and intellectual property on the internet. As a longtime Red Sox fan, he could frequently be found taking in a game at Fenway Park. In Mark's experience, sharing his knowledge through writing and public speaking, and most certainly his Red Sox season tickets, were all gifts. Above all, his greatest gifts were the ones he received as a multiple organ transplant recipient, including kidney, liver and pancreas. To Mark, every day was a result of the gift of life.
It was deeply important to him to find a vehicle in which to express his gratitude to the providers and care team at the UW Health Transplant Program. In 2007, he generously funded the Mark A. Fischer Chair in Transplantation, which is now held by Anthony M. D'Alessandro, MD.
"Mark wanted to ensure advancement in a program that had already proven itself," his wife, Marney Smyth Fischer, shared. "The physicians who treated him at UW Health were outstanding, and he wanted to ensure that they could do more to reach a great number of people. Mark knew he was profoundly fortunate to have found this program, and he wanted others to benefit in the same way."
Although he passed away in February 2015, he was able to make a lasting impact. Giving hope is the legacy Mark chose to leave behind so that others might live as largely as he once did.
Learn more about ways to support the Department of Surgery >>