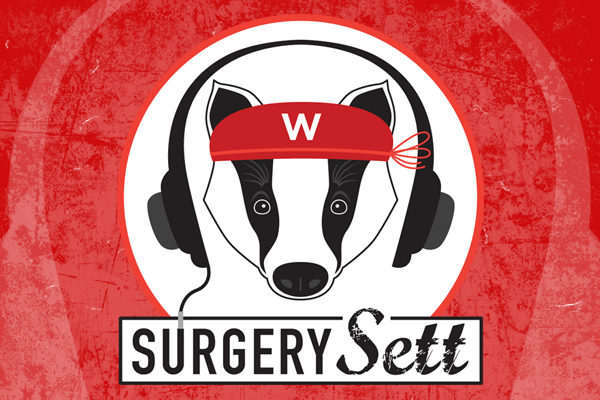 The Surgery Sett, our Department's podcast, recently explored the educational path to a career in surgery with a series of related episodes.
In this bonus episode, Dr. Ann O'Rourke discusses innovations to medical student education, including her work on medical student curriculum changes at the School of Medicine and Public Health.
An important part of medical school is choosing the specialty you're interested in pursuing. Dr. Charles Friel from the University of Virginia joins us to talk about how he found his calling to surgery, and shares advice for current medical students.
In this episode, our general surgery residency director Dr. Jake Greenberg joins us to talk through what to consider when choosing a residency, and what his own ranking experience was like.
Surgical residency is filled with educational experiences, including global opportunities! UW launched its first global surgery residency rotation last year, where inaugural resident Dr. Callistus Ditah joined faculty member Dr. Paul DiMusto to travel to Ethiopia. They discuss this trip and more about global surgery in the final episode of our education series.
You can find all these episodes and more online, or wherever you get your favorite podcasts.