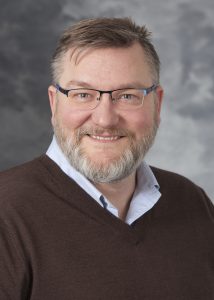 Please join us in welcoming cardiac surgeon Jason W. Smith, MD, to the Department of Surgery as an Associate Professor in the Division of Cardiothoracic Surgery. He began his new position as Surgical Director of Heart Transplantation and Mechanical Support at UW on April 1. Dr. Smith comes to us from the University of Washington, where he was Associate Surgical Director of Heart Transplantation and Mechanical Circulatory Support, and Program Director of the Thoracic Transplant and Mechanical Circulatory Support Fellowship.
Dr. Smith completed his medical degree, general and cardiothoracic surgery residencies at Loyola University Chicago followed by a fellowship in thoracic transplantation and mechanical circulatory support at Stanford University.
Dr. Smith's clinical interests include advanced heart failure, emerging therapies for valvular heart disease and coronary revascularization. His research focuses on heart transplant organ preservation, novel approaches to expanding the supply of donor organs and artificial heart pumps. He holds service positions with the International Society for Heart and Lung Transplantation, the Society of Thoracic Surgeons, and the American College of Cardiology.
Welcome, Dr. Jason Smith!