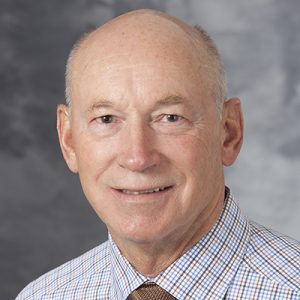 The Department of Surgery is pleased to announce that as of November 1, 2020, Dr. Jeffrey Du Bois holds the position of Clinical Professor (CT) in the Division of Pediatric Surgery. Dr. Du Bois, who has been serving for the last two years as a Visiting Professor in the Department of Surgery, will continue his role as an active faculty member with primary clinical practice responsibilities at Gunderson Health System (GHS) in La Crosse, Wisconsin.
Dr. Du Bois earned his MD from Uniformed Services University of the Health Sciences in Bethesda, Maryland, and completed residencies in general surgery at David Grant USAF Medical Center in California and in pediatric surgery at Baylor College of Medicine in Houston, Texas. Earlier in his career, Dr. Du Bois held faculty positions at David Grant USAF Medical Center and the University of California, Davis. More recently, he served as Chief of Pediatric Surgery and Chief of Children's Surgical Services at Kaiser Permanente Roseville Medical Center in California.
The department looks forward to Dr. Du Bois continuing his work in enhancing the pediatric surgery program serving patients and families of the La Crosse region, while facilitating a seamless connection between GHS and UW Health American Family Children's Hospital in Madison for tertiary and quaternary care.
Dr. Du Bois can be contacted at dubois@surgery.wisc.edu or 608-262-0466.
Welcome to your new position, Dr. Du Bois!