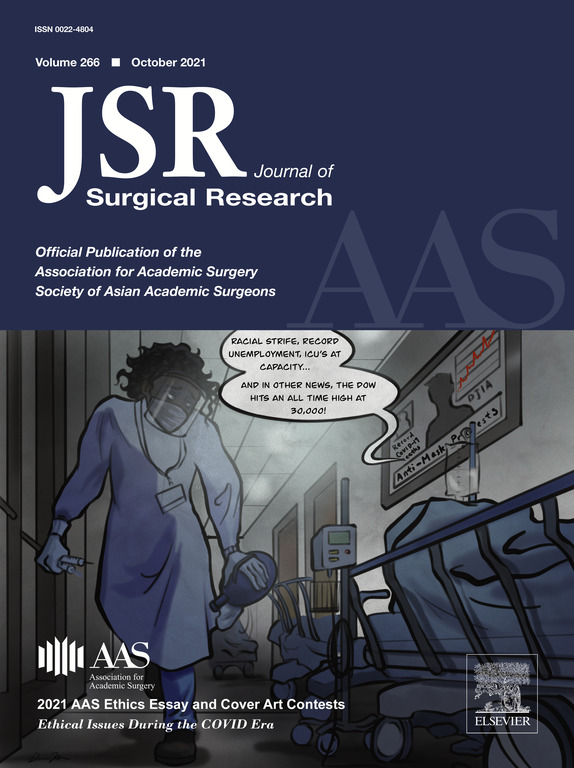 The October issue of the Journal of Surgical Research will feature the artwork of two Wisconsin Surgery residents on the cover as winners of the Association for Academic Surgery's Ethics Committee art contest.
The residents, Vivian Hsiao, MD, and Madhuri Nishtala, MD, collaborated to fulfill the contest's goal of "challenging ethical dilemmas during the COVID-19 pandemic."
The cover, pictured above, juxtaposed the daily hardships endured by BIPOC healthcare workers against the issues Dr. Hsiao and Dr. Nishtala saw and experienced. "There was an obvious dissonance for what was going on in two separate realities," Dr. Hsiao said, "and those realities came down to how privileged each person was."
"We were watching our Black residents being cheered on as physicians," Dr. Nishtala said, "yet also denied basic human rights in society at large. You can't celebrate parts of someone and deny other parts of their identity at the same time."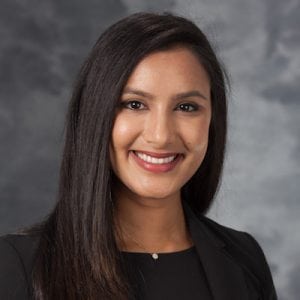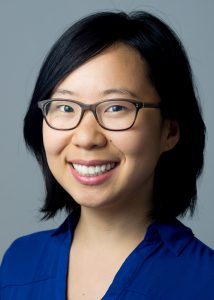 The cover embodied several of those aspects, felt over the entirety of the pandemic as a summation of the last eighteen months. Dr. Hsiao, a visual artist, would brainstorm ideas with Dr. Nishtala, a slam poetry performer, in a process that would play to each other's strengths. Dr. Nishtala would describe the scene and provide details like colors and objects, which Dr. Hsiao would combine into a drawing, perfecting the layout and composition.
"I love the worm's-eye view, looking up, rather than the usual bird's eye view that looks down on things," Dr. Hsiao said. "For this scene, it imitates a patient looking up at everything, and compositionally, it makes things look ominous and important."
For both Dr. Hsiao and Dr. Nishtala, the up-close perspective in the middle of the action was indicative of the stress, marginalization, and other frustrating and negative emotions of the pandemic and social injustice. Some details were pulled straight out of their long days in the hospital.
"I remember at the height of the first COVID wave seeing one of my Black colleagues experience multiple microaggressions, racial and social justice protests happening daily in Madison and across the country, and was shocked when I looked over at a TV in the ICU and the screen showed news anchors celebrating the DOW hitting 30,000," Dr. Nishtala said.
"The pandemic reinforced my belief that healthcare was affected by politics," Dr. Nishtala said. "We have to stand up for those that are affected by the pandemic and the social injustices. We can't see the dehumanization and pretend it's a spectator sport."
Dr. Nishtala and Dr. Hsiao's collaborative cover was meant to be their way of advocating for BIPOC, healthcare workers, and of course, BIPOC healthcare workers such as themselves. The cover was originally submitted to the Morgridge Institute for Research's Ethics Cartooning Competition, winning second place, but when Dr. Hsiao found the JSR's cartooning contest, she and Dr. Nishtala submitted it there as well, eventually finding out via email from the staff at JSR about their win.
"I kept looking for something like 'honorable mention,' or 'second place,' but I realized we WON won and forwarded it to Madhuri right away!" Dr. Hsiao said.
"It'll be fun to have more people see [the cover], but the cooler thing will be to know that the leadership of a journal like JSR, where ideas in surgery get spread, saw our work and share our mission and goals," Dr. Hsiao said. "Someone's going to look at it and disagree or feel attacked, so for JSR to publish our work anyway despite that pushback takes courage."
"That's really where diversity comes into play," said Dr. Nishtala. "The Association for Academic Surgery has diverse leadership, and I appreciate them prioritizing the diversity of surgeons."
The two residents are celebrating the accomplishment, but are looking to the future to determine how they can continue to be advocates.
"As an immigrant, most of my family is back in India, and they worry about discrimination," Dr. Nishtala said. "This is validating and they appreciate that diversity is being celebrated."
"How we are going to promote diversity and advocate for healthcare workers is a team effort," Dr. Hsiao said. "We want this to be a place where BIPOC and women want to work and stay and help make it better."