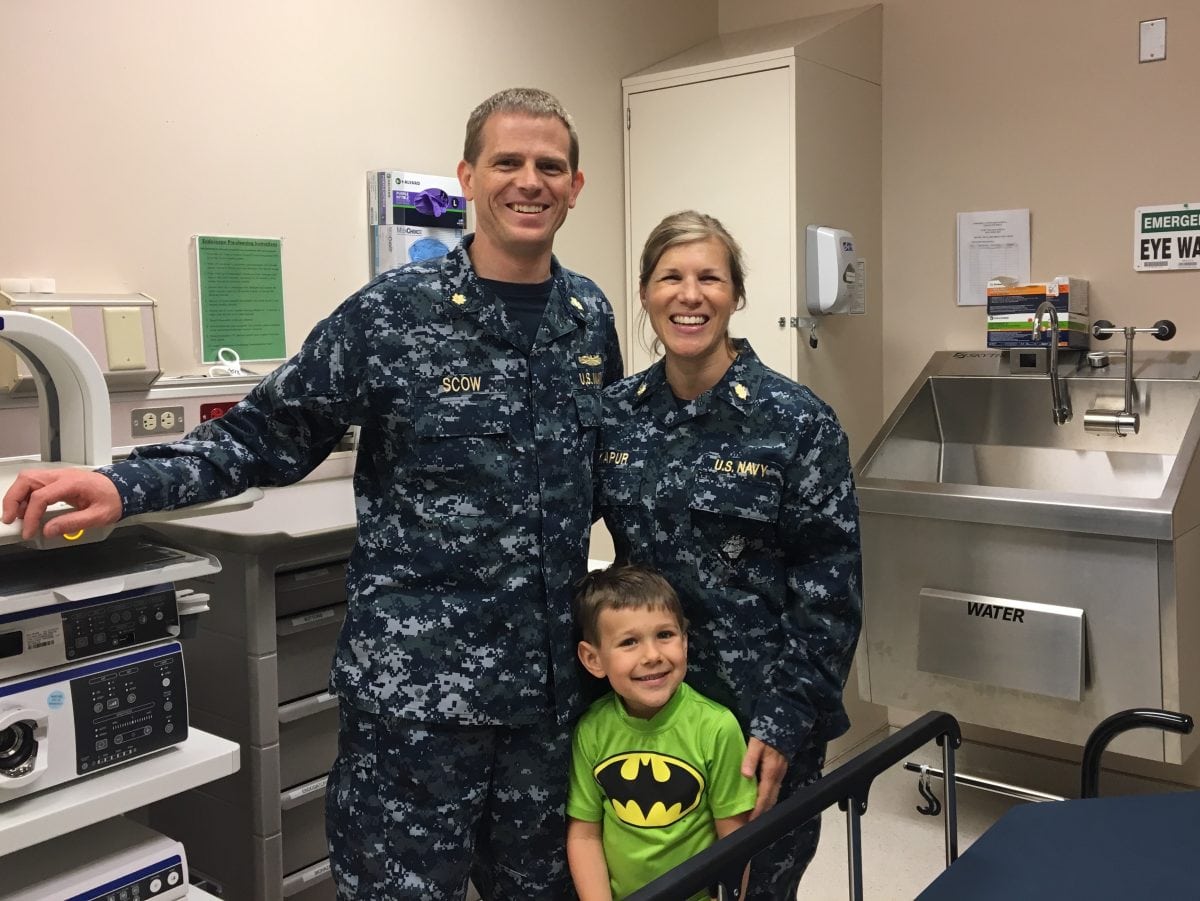 Dr. Jaime Kapur (right), pictured with her son and a medical partner.
In honor of Memorial Day, we're profiling six alumni and faculty who have served in the military during their surgical careers. If you also served, we would love to hear your story. Please drop us a line at michelle.oster@supportuw.org. We thank you for your service.
Jaime Kapur, MD
Military Rank: Lt. Commander, US Navy (2013-Present)
After Dr. Kapur finished her general surgery residency at UW-Madison in 2012, she worked at the US Naval Hospital in Yokosuka, Japan for two years before moving to her current assignment at the Naval Health Clinic New England, in Newport, Rhode Island. She treats Active Duty Military, their dependents, and retirees.
Dr. Kapur chose to join the military for several reasons, including its loan repayment program, which has enabled her to be debt free, and the opportunity to travel the world with her husband Peter and two sons (ages 5 and 11 months). "I feel it is an honor to care for the men and women and their families who serve or have served our country," she says. Dr. Kapur's grandfather was a Navy sailor who fought in WWII, earning a Bronze Star for his service.
About her military experience she states, "I've learned to be more adaptable to changes in plans, last minute orders, minimal resources, and cultural differences. When I see the sacrifice and rigors military life can impose on its members and their families, it helps me put my own struggles in perspective. While the extra formality and hierarchy took some getting used to, each 'Yes Ma'am,' or 'No Sir' is a reminder to me of the dignity of the human person – particularly the patients I treat each day, and the respect we all need to show in a world that sorely needs more of it."
More stories of our alumni veterans: