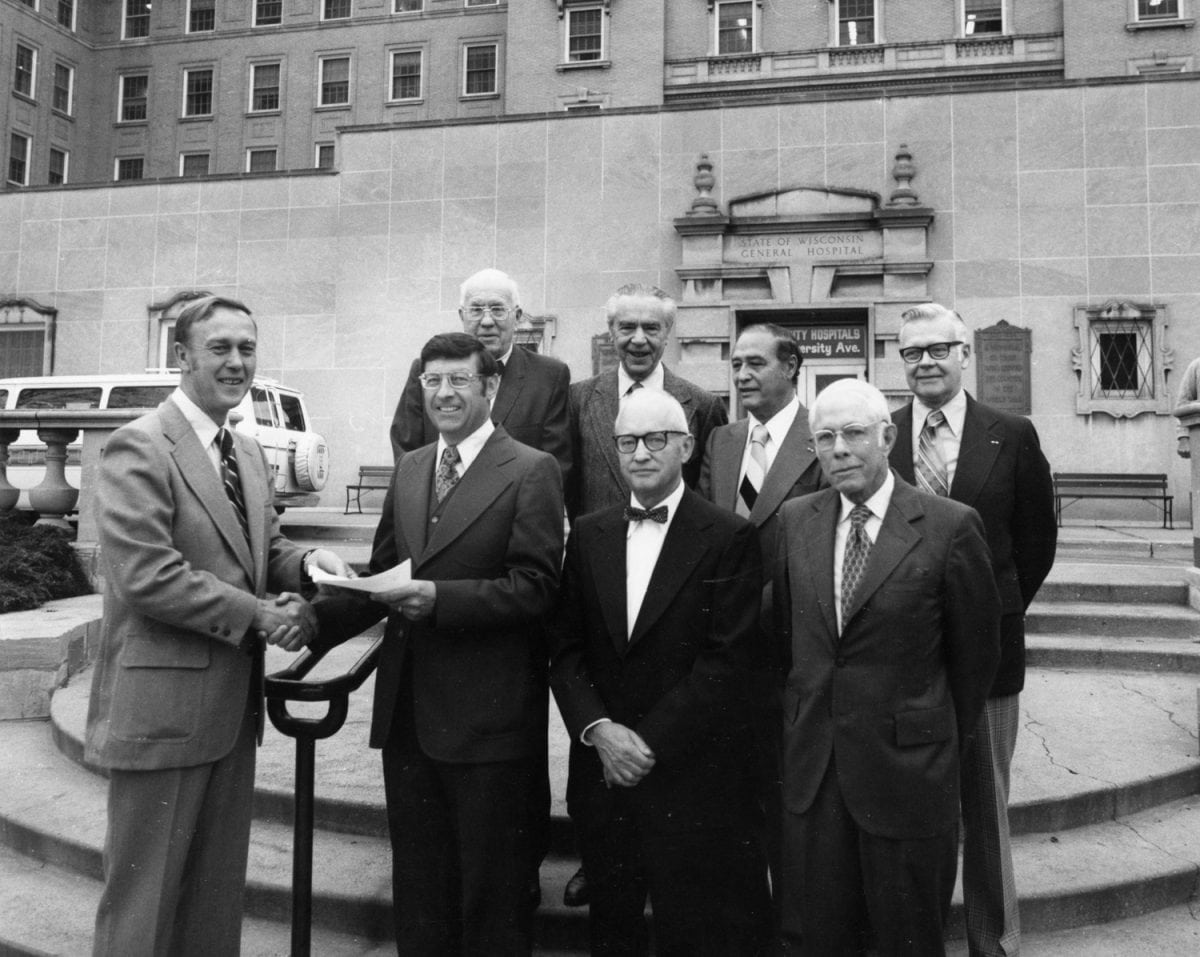 Dr. Brandenburg (front row, second from left) and team finalizing an agreement to allow University Hospital to be used as a training site for reserve forces.
In honor of Memorial Day, we're profiling six alumni and faculty who have served in the military during their surgical careers. If you also served, we would love to hear your story. Please drop us a line at michelle.oster@supportuw.org. We thank you for your service.
James Brandenburg, MD
Military Rank: Colonel, Medical Corps, US Army (Ret) (1956-1991)
Dr. Brandenburg is Professor Emeritus in the Division of Otolaryngology-Head & Neck Surgery. Dr. Brandenburg graduated from both undergraduate (1952) and medical school (1956) at UW. He spent 8 years on active duty in the US Army, and 27 years in the US Army Reserves as a flight surgeon and consultant to the Federal Aviation Administration.
While stationed at Walter Reed and the Armed Forces Institute of Pathology, Dr. Brandenburg was assigned to develop and run an 8-week otolaryngology basic science course for all branches of the military, to help residents pass the medical board exams. He says this teaching experience proved invaluable when he started out as an Assistant Professor in our Department.
Dr. Brandenburg's last active tour was during Operation Desert Storm (1991) in Germany, where he served for five months as Commander of the 44th General Hospital Madison Reserve Unit. He was one of two surgeons at the hospital to be awarded the Army Commendation Medal. Dr. Brandenburg retired from the Army with the rank of full colonel.
More stories of our alumni veterans: