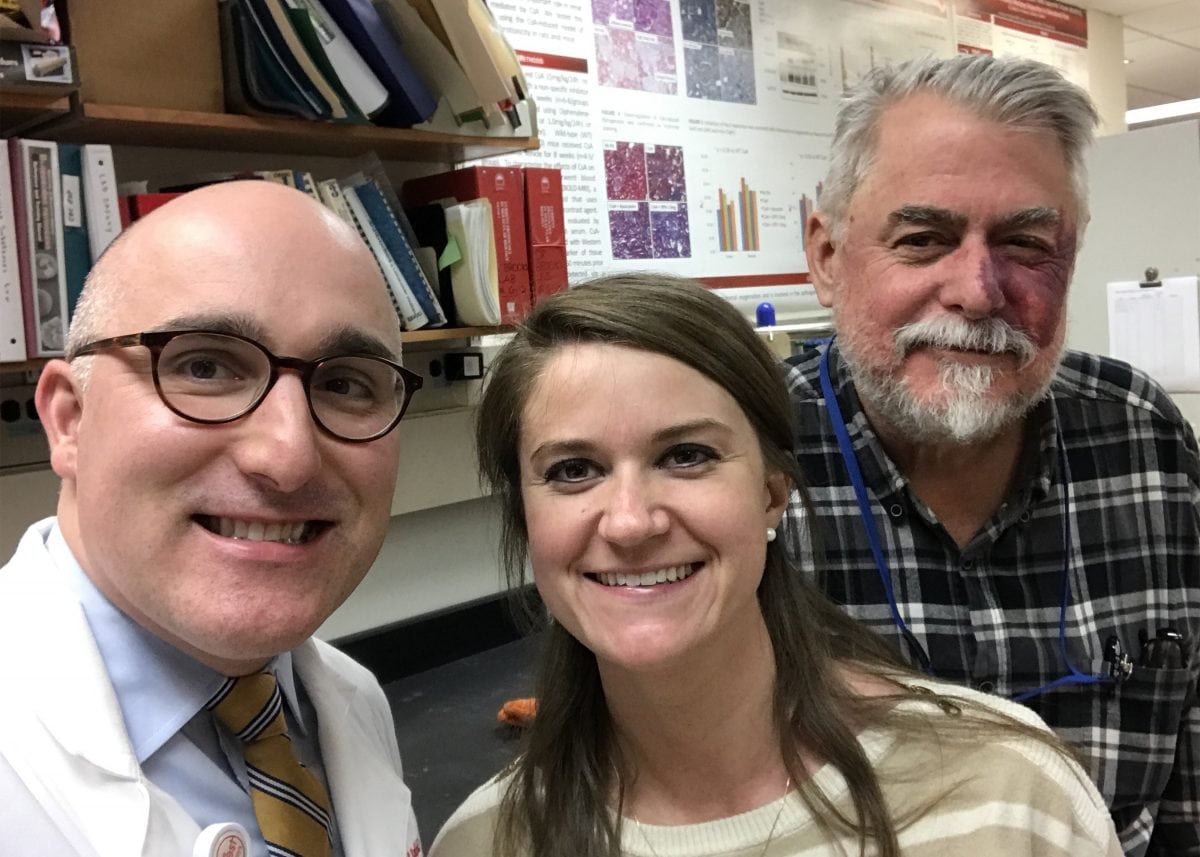 Pictured left to right: Dr. Robert Redfield, Dr. Natalie Bath, Bret Verhoven 
Meet Dr. Robert Redfield's lab!
The primary focus of Dr. Redfield's research is to develop strategies that are safe and effective in preventing and reversing the production of detrimental donor specific antibody in transplant patients. Donor specific antibodies (DSA) are a significant barrier to kidney transplantation for sensitized patients and currently an absolute barrier for pancreas transplantation.
The experimental approach used in the Redfield lab is a combination of investigator-initiated clinical trials and pre-clinical mouse and rat models. To study human transplant, Dr. Redfield has established productive collaborations with both his research team and clinicians, in particular from transplantation and transplant nephrology.
View Dr. Redfield's recent publications.
Dr. Redfield is also an engaged mentor, helping residents, physicians and undergraduates develop new ways of thinking about the challenges of transplantation.
Related news:
Dr. Redfield honored with Vilas Faculty Early Career Investigator Award