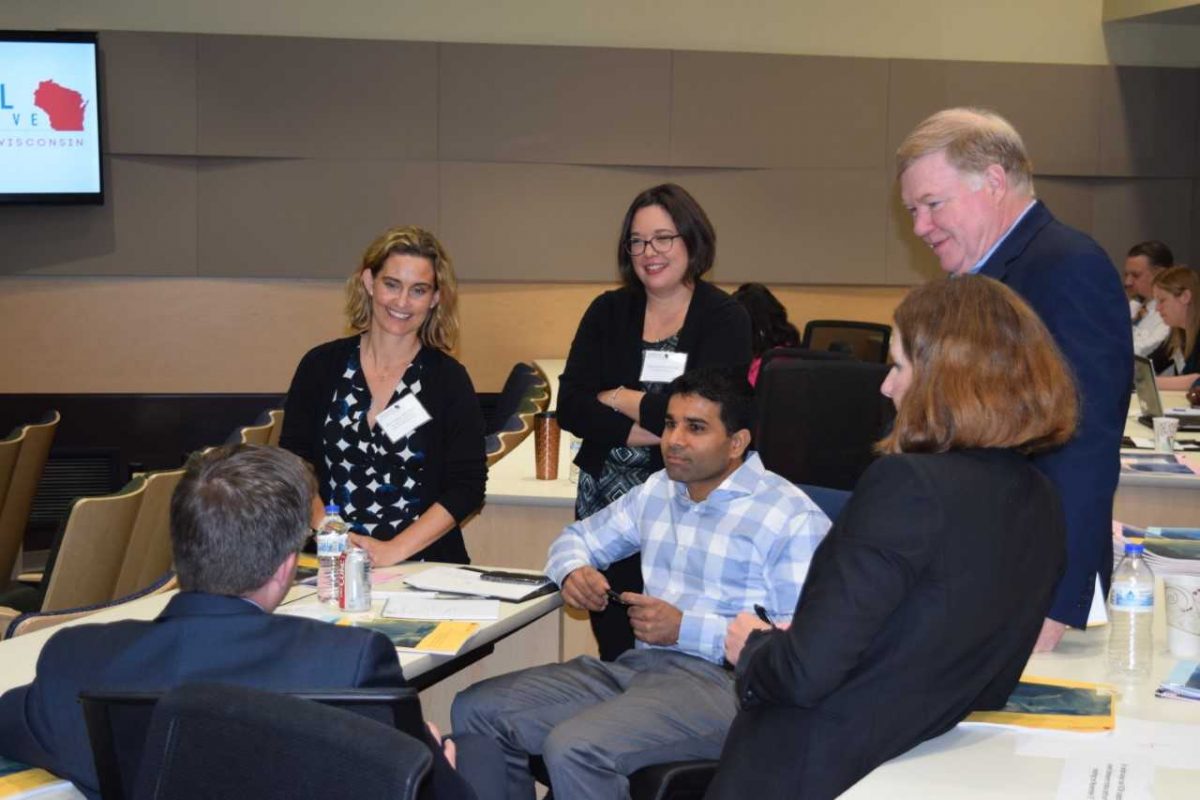 Attendees at the 1st Surgical Collaborative of Wisconsin member meeting develop action plans for one of SCW's inaugural quality initiatives, "Enhanced Recovery Protocols for Colorectal Surgery."
The Surgical Collaborative of Wisconsin (SCW) held its first member meeting on July 30 at Gundersen Lutheran Medical Center in La Crosse. Nearly 50 surgeons, nurses, and quality experts from more than 20 hospitals and health care organizations took part in the full-day event.
The agenda included an introduction to SCW (Caprice Greenberg, MD), roundtable discussions of SCW's long-term strategy, an overview of forthcoming performance reports (Jessica Schumacher, PhD), and introductions to the collaborative's three inaugural quality initiatives in Breast Cancer Surgery (Jeff Landercasper, MD), Colorectal Surgery (Elise Lawson, MD), and Post-operative Opioid Prescribing (Jonathan Kohler, MD and David Melnick, MD).
Congratulations to the SCW Coordinating Center team at WiSOR, particularly Jeanette May, PhD, for putting together a successful event! Presentation slides and handouts will soon be available at www.scwisconsin.org.