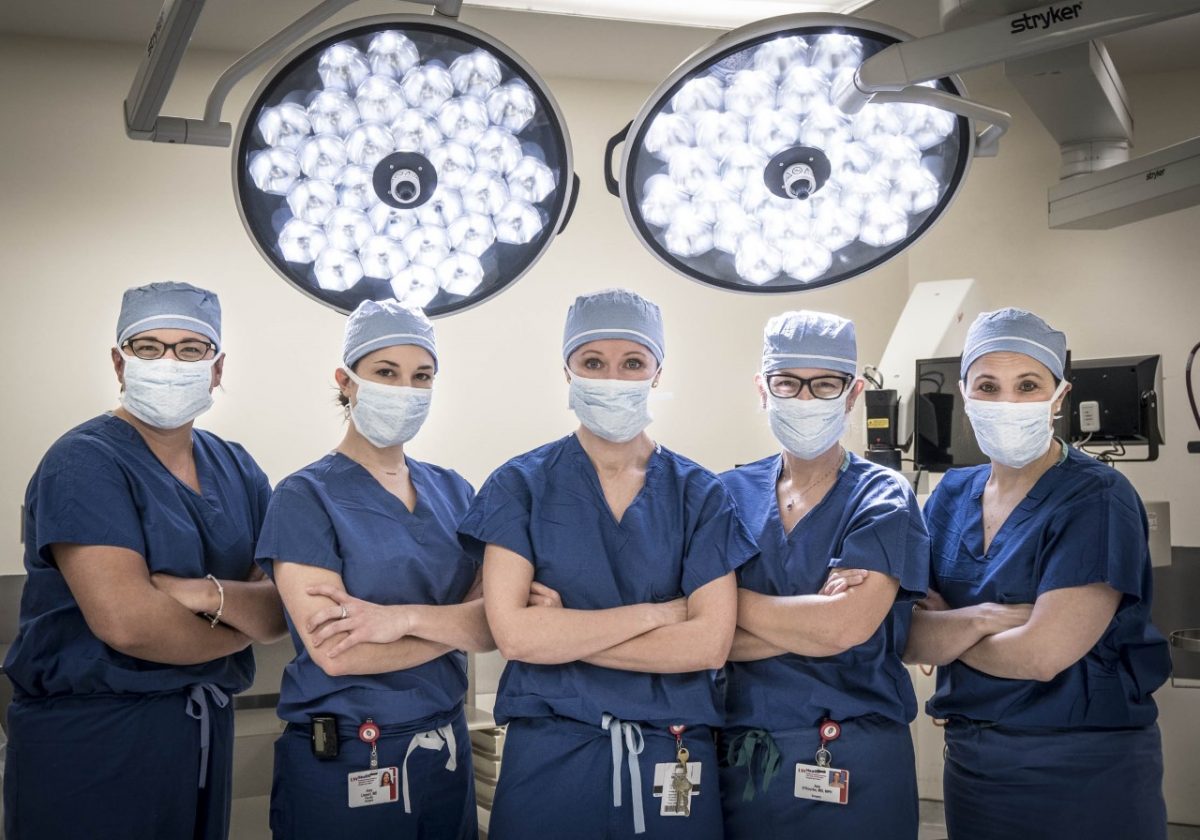 Women surgeons in an OR at the University of Wisconsin hospital. From left to right: Drs. Angela Ingraham, Amy Liepert, Susan Pitt, Ann O'Rourke, and Emily Winslow.
While women make up the majority of medical students today, women surgeons are in the minority. Nationally, only 19% of surgeons are women.
Gender bias in surgery is not just an issue of the past. In her Association for Academic Surgery Surgeons Presidential Address, "Sticky Floors and Glass Ceilings," Dr. Caprice Greenberg noted that while explicit bias is on the decline, implicit bias remains strong, and women surgeons still face unique challenges.
At UW, we are proud to have a talented group of women faculty, trainees, and researchers. Nearly half of our residents and 36% of our faculty are women.
Learn about the history of women surgeons at our institution, the challenges they faced, and how the next generation of women surgeons are leading the Department, and surgery, forward.
First Female Chief Resident
The history of women surgeons at UW starts with our first known woman resident, Dr. Florence Pettus. Dr. Pettus became the first female chief resident in 1940. Originally from St. Louis, Missouri, she went to medical school at Washington University. After completing her General Surgery Residency at UW, Dr. Pettus moved to New York City where she worked in the Division of General Surgery at Roosevelt Hospital in Manhattan. At the height of her career in 1950, Dr. Pettus tragically died in a fire in her Park Avenue apartment. The next female resident, Dr. Kathryn Cook, would not join the Department until 1984.
First female faculty member leads Otolaryngology Division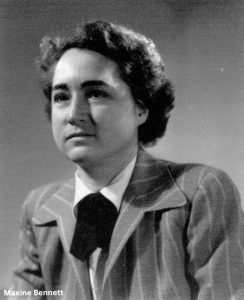 The first female faculty member in our Department was Dr. Maxine Bennett, who graduated from University of Nebraska Medical School in 1942.
Dr. Bennett had always known she wanted to pursue a career in medicine, based on her interest in science, anatomy, and mathematics. In a 1977 interview with the Oral History Project on Women in Medicine, Dr. Bennett discusses selling her Ford Roadster to buy a microscope when she decided to go to medical school. Until she went to medical school, she had never met a women physician.
Women were not generally accepted as residents at UW at the time, so after graduating from medical school, Dr. Bennett did an internship at Madison General Hospital, then completed a preceptorship under Dr. Charles Taborsky and Dr. Wellwood Nesbitt. Her innovative training allowed her to pass the otolaryngology boards in 1949.
Dr. Bennett began teaching here in 1953 and went on to become chair of the Division of Otolaryngology from 1959 until 1968.
While for most of her training Dr. Bennett did not feel any gender discrimination, she knew surgical specialties were challenging for women.
As she said in her oral history interview, "I think women have not gone into surgery because there were not openings for them… [They were kept out], but it's not because they couldn't handle it."
Dr. Bennett also remembers how at first, some patients would express distrust at having a women surgeon, but that the distrust faded over time as she got to know her patients.
Dr. Bennett relished teaching. In 1956, her students gave her an award for being an outstanding clinical teacher. Dr. Bennett also earned national respect, becoming the first woman elected to the American Laryngological, Rhinological, and Otological Society, in 1967.
Dr. Bennett predicted that women would excel in medicine. "I'm convinced that ten years from now, you will see women in most of the leading positions and roles, in academia as well as out in practice."
In some ways, her prediction was prescient, as today UW women faculty hold many national leadership positions. Yet, challenges for women surgeons continued in ways Dr. Bennett didn't predict, and continuing to elevate women leaders remains a key focus in our Department.
Women Serve as Faculty Leaders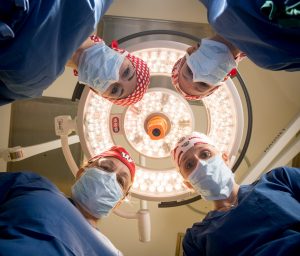 Many of our women leaders started their surgical careers in our residencies. One early woman resident was Dr. Diane Heatley, who completed the Otolaryngology residency in 1992.
"When I was here, there were other female residents in Otolaryngology," says Dr. Heatley. "We also had one female faculty member, Dr. Judy Green."
Dr. Heatley was a fellow in Pediatric Otolaryngology at Washington University in 1992. She returned to UW as faculty in 1993, specializing in Pediatric Otolaryngology. She brought pediatric airway surgery to the Children's Hospital, which included spearheading the development of the pediatric anesthesia group.
"Being a resident here also helped me to come back as faculty," Dr. Heatley said. "I felt very respected by all the surgeons throughout my training."
Her teaching and leadership skills led her to become the Director of Medical Student Education Program in 1997. Dr. Heatley now serves as the Medical Director of the American Family Children's Hospital.
"I think one of the watershed moments in our Department was the year that all the general surgery interns that matched were women," she said. "By having that cluster of women it allowed medical students who were thinking of coming here to feel comfortable. Wisconsin was female friendly."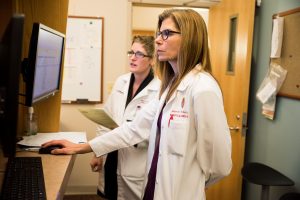 Another resident that returned as faculty was Dr. Sharon Weber.
Dr. Weber is the chief of the Division of Surgical Oncology and the Medical Director of Surgical Oncology at the UW Carbone Cancer Center. A native of Sparta, Wisconsin, Dr. Weber received her MD at University of Wisconsin Medical School in 1993 and did her General Surgery residency with our Department. She completed both a surgical oncology and a hepatobiliary fellowship at Memorial Sloan-Kettering before returning to UW. Dr. Weber had other job offers but decided to come back to Madison because of the caliber of the faculty members that would become her surgical partners.
"There were so many amazing mentors at UW—people like David Mahvi and Bing Rikkers, among others, and I knew they would really look out for me as an individual and support my career as a junior faculty," says Dr. Weber. "It's clear that if I wanted to end up in a place where my supervisors supported my career trajectory, this was absolutely the right job for me."
The Department's culture of supporting women leaders also attracted national recruits like Dr. Lee Wilke.
"What drew me to Wisconsin was the variety of women of all ages and specialties in the medical center," Dr. Lee Wilke, director of UW Health Breast Center, said. "I knew UW was a great place to move to as a mid-career surgeon because of the collaborative environment found in all aspects of the University."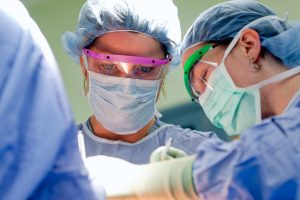 Dr. Wilke has had continued success here at UW. She is a Professor in the Division of Surgical Oncology and holds the Hendricks Chair in Breast Cancer Surgery Research.
"As a surgical oncologist I had never had any female partners, and yet at UW the entire Division of Surgical Oncology has consistently had only one male—we just recently expanded to two! It is such fun to have colleagues with similar clinical and research interests, as well as those with whom to share the ups and downs as a partner, wife and mother."
Today, these women surgeons are leaders in our Department, and are also working hard to break down barriers in surgical culture more broadly. Dr. Caprice Greenberg, the Morgridge Distinguished Chair in Health Services Research and the Director of the Wisconsin Surgical Outcomes Research Program, has published extensively on gender equity in surgery.
Using new media to make waves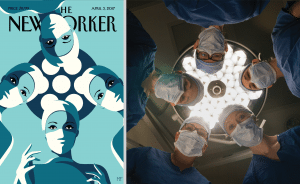 Women surgeons in our Department continue to advocate for gender equity. Assistant Professor of Surgery Dr. Susan Pitt has been making waves in social media. In 2017, Dr. Pitt took a photo on her smartphone that recreated a New Yorker cover image of an all-female surgical team looking down at a patient in the operating room. Dr. Pitt created the hashtag #NYerORCoverChallenge and challenged other surgeons to create their own photos. The images went viral, reaching more than 300 million people on Twitter.
"It's not about me. It's about something much bigger than me," she said. Dr. Pitt and other rising women surgeons have challenged stereotypes and amplified the voice of women in surgery, including sparking discussions about the challenges women surgeons still face.  This viral graphic called to women surgeons from around the world who stood up and said "see me" through this shared social media experience.
Woman surgeon at the helm
Today, only a handful of women serve as chairs of surgery departments at US medical schools. On January 1, 2018, Dr. Rebecca Minter became the new chair of the Department of Surgery at University of Wisconsin School of Medicine and Public Health. Dr. Minter, a national leader in academic surgery, holds the Anthony R. Curreri Distinguished Chair in Surgery.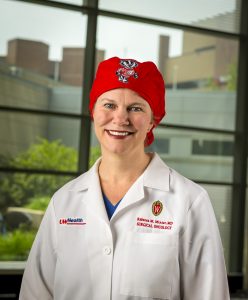 "I was drawn to UW and the department because of the caliber of the people and the culture of the department and the institution. It felt like coming home," Dr. Minter said. "In addition to the large number of talented women surgeons who had clearly excelled here before me, there are also a large number of surgeon-surgeon couples. The ability to create an environment that is supportive and retains two talented individuals and supports their ability to have both a happy family life and a successful career represents a pretty special place, and was one where I knew I could thrive as a leader."
While we have made important strides in achieving gender equity for women surgeons, more work remains to be done. The amazing women in our history laid important groundwork towards equity. Now we build on their work with our own. We're proud to commit to making our Department a place where all surgeons can excel in education, research, and patient care.
By Elizabeth DiNovella