Two medical students mentored by Department members recently won Shapiro Excellence in Student Research awards at the 18th Annual Medical Student Research Forum.
Christina Dudley, who is mentored by Heather Neuman, MD, MS, presented "Rates of Recurrence in High-Risk Post-Mastectomy Reconstruction Patients."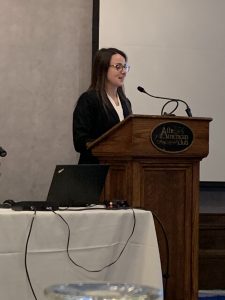 Scott Odorico, who is mentored by Sam Poore, MD, PhD, and Aaron Dingle, PhD, presented "Novel Application of Common Pharmacological Agents Nimodipine and Botulinum Toxin A on Traumatic Nerve Regeneration Following Microsurgical Repair: A Pilot Study."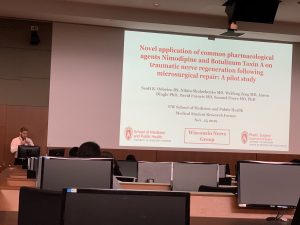 Congratulations to Christina and Scott, and thank you to mentors Drs. Neuman, Poore, and Dingle!