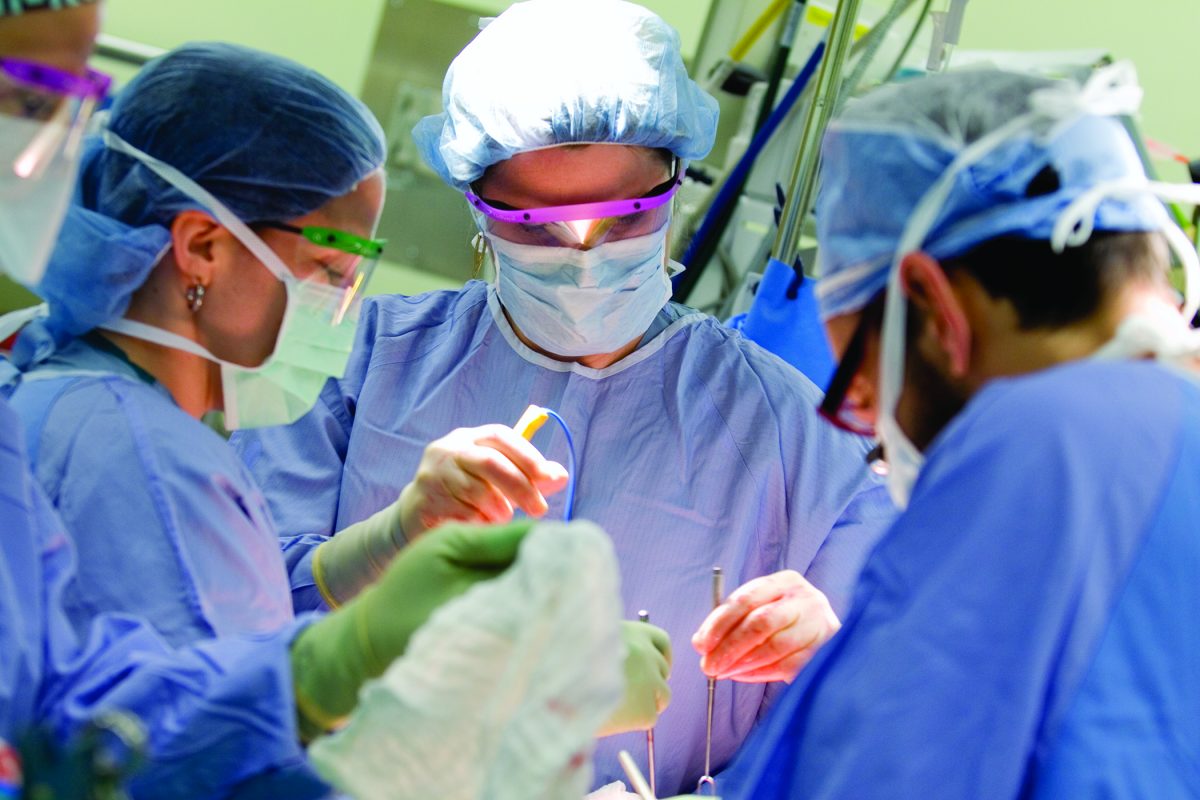 What is competency and how do we measure it? These questions are part of a vital discussion about medical education. The Department of Surgery is part of a pilot project sponsored by the American Board of Surgery (ABS) to study how medical schools assess the abilities of graduating residents.
The pilot project will examine the utility of Entrustable Professional Activities (EPAs) as a framework for the measurement of performance.
For the project, a working group of the ABS created a list of 5 EPAs. We will start by studying the behaviors of surgical residents during a case of blunt trauma and a general surgical consultation. The other three EPAs being examined are treatment of hernia, right lower quadrant pain (appendicitis), and gall bladder disease.
---
Learn more
Listen to our Surgery Sett podcast episode on EPAs, where guest Dr. Gurjit Sandhu of the University of Michigan discusses this method of assessment.
---
"Figuring out how to educate people in the way that we know is valuable is absolutely the direction we should be going in," says Sharon Weber, MD, Chief, Division of Surgical Oncology and Vice Chair of Academic Affairs, Divisions of General Surgery.
The pilot project will measure surgical residents on a scale of 0 to 4. A resident who has critical deficiencies and is observational only would receive a Level 0 rating. A Level 4 resident can function independently and teach skills to other people. Emergency Medicine faculty are assisting with the EPA pilot providing critical feedback regarding inter-professional communication.
"Part of the problem is that we don't necessarily have enough objective data to make decisions about entrustment," says Sarah Sullivan, PhD, Faculty Associate in Education Research and Development. "The pilot explores what we actually see when we make these entrustment decisions. We want to know what skills graduating residents can confidently do when they leave their training."
The information will be collected into a database via a phone app made by our Department's software developers. The project is led by Sullivan; Jacob Greenberg, MD, EdM, Program Director, Divisions of General Surgery Residency Program; Chip Foley, MD, Vice Chair of Education and Endowed Chair, Susan Behrens MD Surgery Education Chair; and Department Chair Rebecca Minter, MD, whose research is focused on the development of training frameworks which explicitly define progressive entrustment and autonomy.
Sullivan says the pilot will be illuminating in several ways: "What are we actually observing when we are making judgements about entrustability and competence? Are there things we really should be observing but we are not? Are there things that we know we are not observing, but we are OK with that? If we are not observing those things, do we get them from other practitioners or team members that the trainee is involved with?"
Participating in the EPA pilot is an exciting opportunity to help move surgical education forward.
"It's an interesting project that will help put us at the forefront of what's happening nationally," adds Dr. Weber. "We could have an impact on the surgical education of the future."