The training program consists of trainers with multidisciplinary research interest, who have demonstrated research success and offer significant expertise to impact our future knowledge of transplant research.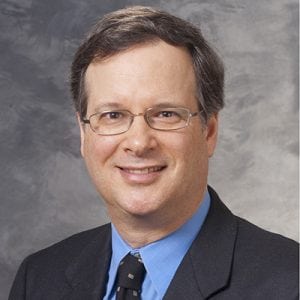 Dixon Kaufman, MD, PhD
Program Director
Department of Surgery
Dr. Kaufman is the Ray D. Owen Professor and Chair of the Division of Transplantation. He is the Director of the UW Health Transplant Service Line, and the Surgical Director of the Kidney Transplant Program. His basic research efforts have focused tolerance induction in a primate model of kidney transplantation. This research is supported by an NIH U0-1 award as part of the Non-human Primate Tolerance Study Group Consortium. The overarching goal of this project is to develop a tolerance induction protocol for MHC disparate kidney transplants in rhesus macaques and to elucidate the underlying mechanisms of the induction and maintenance of mixed chimerism and tolerance. The primary hypothesis is that tolerance to MHCmismatched kidney transplants can be safely and effectively achieved by establishing a mixed chimeric state using a newly established post-transplant non-myeloablative, helical tomotherapy-based total lymphoid irradiation-based conditioning regimen followed by donor bone marrow-CD34+ hematopoietic cell infusions. His clinical research projects have focused on immunosuppression minimization and tolerance induction in kidney transplant recipients. Dr. Kaufman has a proven track record of being able to transform pre-clinical models into successful clinical application. He is committed to doing the same in the kidney transplant tolerance induction protocol by translating this large animal pre-clinical study to human pilot studies of immune tolerance.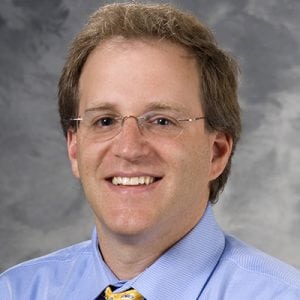 Joshua Mezrich, MD
Program Co-Director
Department of Surgery
Dr. Mezrich is an associate professor of surgery at the University of Wisconsin School of Medicine and Public Health. His primary research focus is on the role of the Aryl Hydrocarbon Receptor (AHR) as a sensor to the environment, which modulates the immune system to regulate the response to exogenous and endogenous exposures. His lab has projects examining the role of pollution in altering the immune system through the AHR, which is the receptor for toxicants including TCDD and polycyclic aromatic hydrocarbons. Dr. Mezrich seeks to understand mechanisms for how pollution aggravates diseases from cancer to autoimmunity to chronic rejection. In addition, he is also studying the importance of the AHR in the maintenance of the gut immune system, and its ability to respond to both dietary ligands and products of the microbiome. He examines this in the context of transgenic mice and models of colitis. Dr. Mezrich has been studying the role of the AHR in the immune system of interface organs (lung, gut, skin) for a number of years, and has mastered many techniques to isolate immune cells in these organs. Dr. Mezrich also has significant background working with T-cell differentiation and regulatory cell generation both in vitro and in small and large animal models. His initial work was conducted at the Transplantation Biology Research Center in Boston, where he investigated regulatory tolerance in combined heart-kidney transplantation in miniature swine. Dr. Mezrich works extensively with Chris Bradfield PhD (an expert in the AHR), and Jamie Schauer, an environmental engineer who runs the State Hygiene Lab of Wisconsin. His work represents a truly novel way to look at how the AHRserves as a sensor to environmental toxicants, leading to immune dysregulation after chronic exposure to components of PM.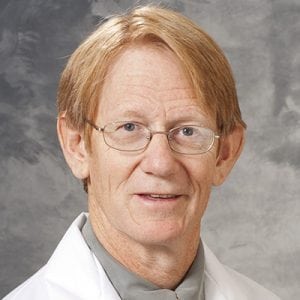 William Burlingham, PhD
Department of Surgery
Dr. Burlingham is professor of surgery and has been principal investigator on >20 R01 & R21 grants. He is currently PI on two R01s and co-PI on a U01 grant. He is also the Director of the Immunology Core of the UW Regenerative Medicine Program, and co-editor in chief of a new journal Chimerism, launched in 2010. Dr. Burlingham has subcontracts from the EU One Study and Immune Tolerance Network to develop diagnostic test(s) for donor-specific regulation to support trials of cellular therapy. His long term goal is to translate basic immunology advances into better treatment strategies for transplants, autoimmunity, and cancer. He is very committed to training the next generation of scientists; he continuously mentors students and postdoctoral fellows in his laboratory. Dr. Burlingham's laboratory studies two types of clinical transplants: kidneys, where organs of living donors are the focus, and lungs, where the organs are primarily from deceased donors. His overall goal is to use the knowledge of kidney and lung transplant recipients and donors to find or create tolerance –prone donor-recipient pairs. His lab was the first to identify the innate nature of "autoimmune" Th17 and Treg responses that are critical for the success or failure of lung and heart transplants. Current research is focused on the role of extracellular vesicles to transmit and amplify signals from Treg cells.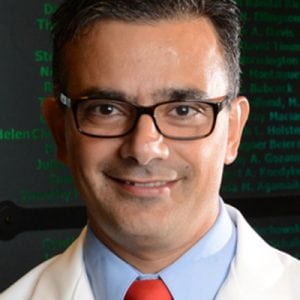 Arjang Djamali, MD
Department of Medicine
Dr. Djamali is professor of medicine and surgery, chief of the Division of Nephrology, and has clinical and research interests in transplant nephrology. The goal of Dr. Djamali's research is to improve the health and well-being of patients with transplant kidney disease. In particular, his work focuses on disease progression due to fibrosis, as well as antibody-mediated mechanisms of graft injury. He has examined these topics using basic, clinical, and translational studies assessing the mechanisms of graft injury in patients at UW. He has a broad background in immunology and transplant medicine, with specific training and expertise in key research areas including immunosuppression, oxidative stress, allograft fibrosis and antibody-mediated processes. Dr. Djamali has developed animal models of acute and chronic injury including unilateral ureteral obstruction, ischemia reperfusion injury, chronic calcineurin inhibitor nephrotoxicity, and antibody-mediated rejection.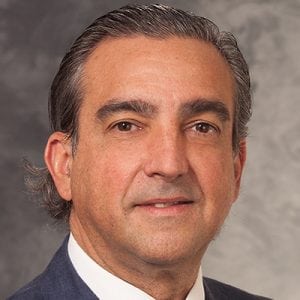 Luis Fernandez, MD
Department of Surgery
Dr. Fernandez is associate professor of surgery. His primary research interest is to understand the immunobiology of organ donation and develop donor treatment strategies that protect organs prior to recovery and maximize organ quality after transplantation. Currently, the vast majority of the organ donor pool is derived from Donation after Brain Death and Donation After Cardiac Death donors, conditions in which general blood perfusion to abdominal and thoracic organs is substantially decreased (ischemia). In the transplant setting, including organ harvest, preservation and implantation first leads to deprivation of oxygen and nutrient supply, followed by restoration to normal levels (reperfusion). It is known that in a transplanted organ, ischemia/reperfusion leads to activation of the innate arm of the immune system and a subsequent generalized inflammatory response that is detrimental to organ quality and function. Dr. Fernandez has used a non-human primate (NHP) model of brain death for the past three years and accumulated substantial experience in the management of the brain-dead NHP and better understanding of the patho-physiological and immunological changes that follow.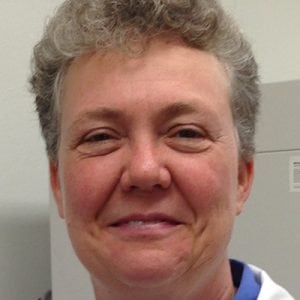 Jenny Gumperz, PhD
Department of Medical Mircrobiology and Immunology
Dr. Gumperz is Associate Professor of Medical Microbiology and Immunology. She focuses her research on investigating cellular and molecular mechanisms underlying the functions of innate lymphocytes, with the goal of developing therapeutic approaches utilizing these highly conserved cells. She specializes in human immunology and the distinctive features of innate lymphocytes, particularly natural killer (NK) cells and invariant natural killer T (iNKT) cells. Given the greater recognition of the role of the innate immune response in transplant outcomes, including the interface between the innate and acquired immune system, her work is directly applicable to the study of transplant immunology. Dr. Gumperz is currently using immune-deficient mice engrafted with human hematopoietic cells to investigate how human iNKT cells affect immune reconstitution following transplantation of human HSCs, and how they affect post-transplant lymphomagenesis driven by Epstein-Barr virus. These in vivo model systems provide new insights into physiological functions of human iNKT cells that are highly translatable to clinical scenarios.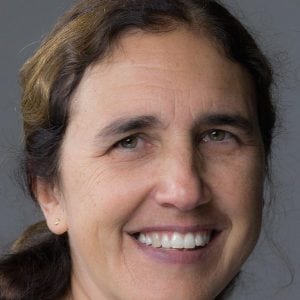 Anna Huttenlocher, MD
Department of Pediatrics
Dr. Huttenlocher is currently Professor in the Department of Pediatrics in the Section of Allergy Immunology and Rheumatology. Her research is focused on understanding the basic molecular mechanisms that regulate cell migration and the implications of these mechanisms to human disease. She has extensive experience with cell migration research, and live cell imaging using both human cells and zebrafish and has also developed disease models of innate phagocytes and models of wound healing using zebrafish. She has pioneered approaches to visualize and manipulate cell motility in zebrafish using photomanipulation. Cell trafficking is a major facet of the immune response that is crucial in understanding the response to organ transplantation, and she is a leader in studying real time trafficking in this setting. This can be applicable to in vitro cellular experiments, studies in mice, and in primates. Dr. Huttenlocher was chair of the Gordon Conference on Directed Cell Migration, Co-chaired a Banbury conference, served on the planning committee for the American Society of Cell Biology, served on the editorial board at the Journal of Cell Biology and is the Chair of an NIH study section (ICI). Dr. Huttenlocher has been committed to the education of both PhD and MD scientists in the basic mechanisms of cell motility and wound healing. She has had many members of her laboratory pursue research careers.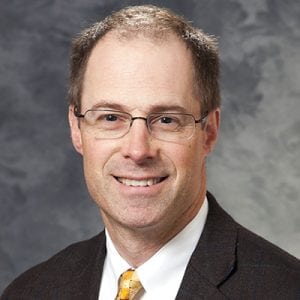 Jon Odorico, MD
Department of Surgery
The research in the Odorico lab focuses on the study of pancreatic lineage differentiation, including the differentiation of insulin-producing beta cells, from pluripotent stem cells, such as embryonic stem cells (ESC) and induced pluripotent stem cells (iPSC). Dr. Odorico has more than 15 years of experience and has pioneered an in vitro model of human pancreas development using a well-characterized protocol to differentiate pluripotent stem cells towards pancreatic lineages which uniquely presents the opportunity to explore immune responses to, and platforms for, transplanting these cells to treat diabetes in animal models. Hence, his lab studies stem cell-derived islet-like clusters in transplantation models, specifically studying the immunogenicity of allogeneic and syngeneic stem cell-derived islet-like clusters in humanized mice, and investigating the function of the cells after transplantation to a variety of sites in combination with other supporting matrix and cell populations in mouse models with collaborators. The lab is also studying pancreatic extracellular matrix using state of the art proteomics as well as the cellular and molecular interactions between matrix and stem cell-derived islet-like clusters. Finally, in partnership with collaborators, scientists in the lab are investigating the survival and function of stem cell-derived islet-like clusters in novel macroencapsulation devices.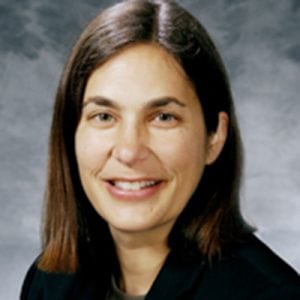 Christine Seroogy, MD
Department of Pediatrics
Dr. Seroogy is Associate Professor of Pediatrics. Her laboratory has had a longstanding interest in the cellular and molecular mechanisms that modify immune responses. Her work involves utilization of numerous murine models of T cell unresponsiveness and functional analysis of peripheral blood mononuclear cells from human subjects with a particular interest in allergic inflammation and the contexts that lead to its development. Her ongoing research involves investigations into in vivo tolerance using novel transgenic murine model systems and unique human birth cohort studies through collaborations with expert investigators at her institution and elsewhere to determine the impact of environmental exposures on immune maturation and acquisition of disease. In addition, Dr. Seroogy serves as Assistant Director, UW ICTR Clinical Research Unit (UL1 T R000427 PI: Drezner).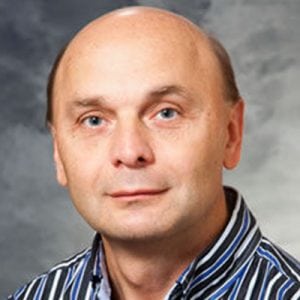 Igor Slukvin, MD, PhD
Department of Pathology and Laboratory Medicine
Dr. Slukvin is Professor of Pathology and Laboratory Medicine and is the Director of the nonhuman primate (NHP) bone marrow transplantation core at Wisconsin National Primate Research Center (WNPRC). This core has expertise in performing bone marrow transplantation and preclinical assessment of novel stem cell-based therapies in non-human primates. He has successfully overseen several NIH and DARPA projects and established productive collaborations with researchers from within the University of Wisconsin and outside institutions, including the NHLBIProgenitor Biology Consortium. He studies hematopoietic development from pluripotent stem cells and hematopoietic stem cell transplantation. His research is highly translational and directed towards development of novel sources of cells for blood transfusion, immunotherapy and transplantation, as well as AIDS therapies. His and Dr. Kaufman's research are complimentary in their approaches to HSC transplants and the establishment of stable mixed-chimeric models.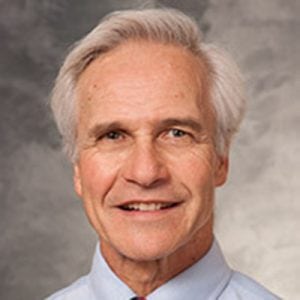 Paul Sondel, MD, PhD
Department of Pediatrics
Dr. Sondel's training and career has been focused on using the immune system as cancer treatment. While much of his clinical focus has been in the field of cancer, his training in immunology has allowed him to also focus on uncovering strategies of the immune system in regulation and effector response, and many of his discoveries are directly applicable to both cell and organ transplantation. He has had numerous collaborations with transplant immunologists throughout his career. In addition, all of his work is directly translational, and he has been able to truly bring findings in the lab from the bench to the bedside. Dr. Sondel's research program has been continuously supported through many sources, including NCI support since 1982 as well as NIH R01, R35 and multi-investigator grants. From 1990-2016, Dr. Sondel was the head of the UW Division of Pediatric Hematology, Oncology and Bone Marrow Transplantation, where he now serves as Research Director. He is currently a Professor of Pediatrics, Human Oncology and Genetics, and Co-leads the UW Carbone Cancer Center's Immunotherapy Working Group. He has served nationally on many cancer immunology advisory committees and has a steady record of service to the NCI, through study sections, advisory boards, and review panels.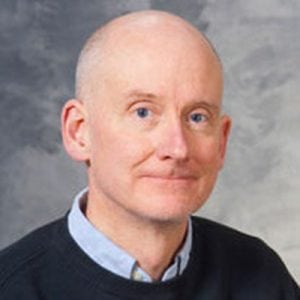 James Thomson, VMD, PhD
Department of Cell and Regenerative Biology
Dr. Thomson is Director of Regenerative Biology at the Morgridge Institute for Research and Professor of Cell & Regenerative Biology. His research group reported the first derivation of embryonic stem (ES) cells from a non-human primate in 1995, work that led to the first derivation of human ES cells in 1998, and derivation of the first human induced pluripotent stem (iPS) cell (simultaneously with Dr. Shinya Yamanaka's research group at Kyoto University in Kyoto, Japan) in 2007. Dr. Thomson's primary research focus is the self-renewal and pluripotency of stem cells, including how embryonic stem cells choose between self-renewal and the initial decision to differentiate, and how a differentiated cell with limited developmental potential can be reprogrammed. His research is very relevant to the goals of the transplant T32, as he is involved in multiple projects exploring the ability of stem cells to repopulate failing organs, and techniques to employ stem cell therapy to improve organ transplant outcomes and tolerance. Dr. Thomson's work is considered to be very translational; all of his trainees are taught to focus on strategies that will eventually improve human health. In addition, Dr. Thomson is an experienced trainer; he has mentored 65 visiting scientists, graduate students, and postdoctoral fellows.